Domestic Violence Awareness Month
October is nationally recognized as Domestic Violence Awareness & Prevention Month; a time to celebrate survivors, honor those who have died, raise awareness, and confirm our commitment to preventing intimate partner violence in our community. We sponsor a number of events throughout our service area and encourage everyone in the community to get involved.
New for 2016 Domestic Violence Awareness Month!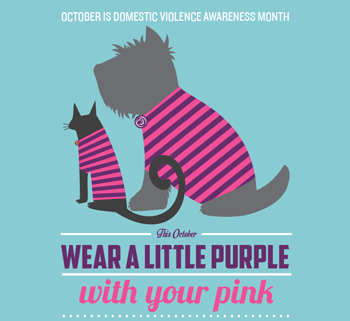 This year we are including our furry friends in Domestic Violence Awareness Month.   Did you know that 68% of women experiencing domestic violence also reported their partner was violent towards their animals?  We are featuring our Safe Haven Program through our partnership with the Kentucky Humane Society all month long.  The Safe Haven Program offers safe foster homes for pets of domestic violence survivors who are in need of shelter.  Learn more about our Safe Haven program on our website or visit www.khs.com.  We have free posters, flyers and an info card you can download and print to help bring awareness to pets affected by domestic violence.

Wear a Little Purple with Your Pink
The first step to creating a world without violence is simply letting people know that it is a problem that exists in our community – and that we care enough to do something to stop it! October is known to many as Breast Cancer Awareness Month and we hope to remind supporters that violence is another public health issue affecting too many members of our community.
1 in 8 women will be diagnosed with invasive breast cancer during her lifetime.
1 in 4 women will experience intimate partner violence during her lifetime.
113 people die every day from breast cancer.
5 people are murdered each day by an intimate partner.
Around 209,000 new cases of breast cancer are diagnosed in women and men each year.
An estimated 12 million people are victims of stalking, rape, and/or physical violence by an intimate partner each year.
Early detection saves lives. Know the risks. Check in with family and friends. Learn more about domestic violence here.
Make sure to check out our calendar in October to get the latest on events and happenings at The Center for Domestic Violence Awareness & Prevention Month.
Social Media Images to Use and Share
Join us in helping raise awareness this month by changing your social media icons or banners. We have created some below to make it easy!
Freebies to Download, Print, and Share
The Center's Domestic Violence Awareness & Prevention Month display materials. These PDF's are free and include 11×17 posters, 8.5 x 11 posters and flyers, and a healthy relationship quiz card. You can also check out the healthy relationship quiz at loveisrespect.org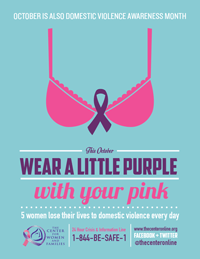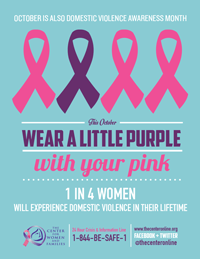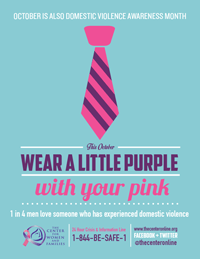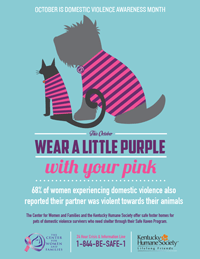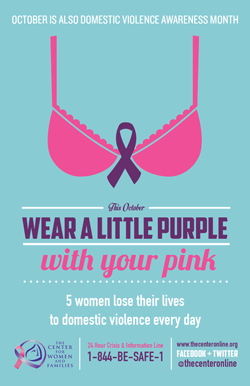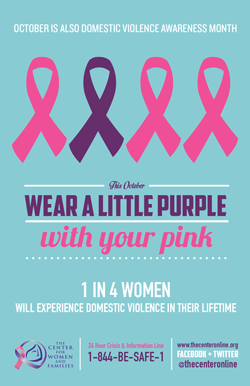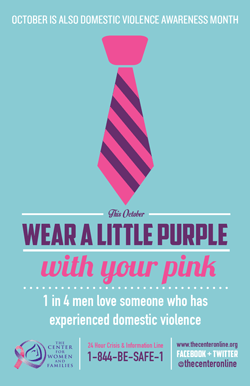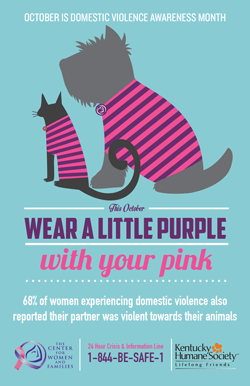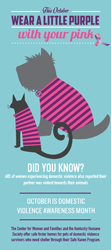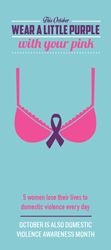 2016 Healthy Relationship Quiz Card