Domestic Violence Awareness Month

It's time to talk about domestic violence.
October is nationally recognized as Domestic Violence Awareness & Prevention Month (DVAM): a time to celebrate survivors, honor those who have died, raise awareness, and commit to preventing intimate partner violence in our community.
In 2022, there were more local domestic violence-related deaths than what was reported in our area in 2021 and 2022 combined. With this frightening increase in homicides, we must remain vigilant and focused on raising awareness in our communities. We invite you to join The Center in acknowledging this grim statistic and work alongside us to support survivors and create a safer, more loving community.
Consider the following ways to get involved this October (2023):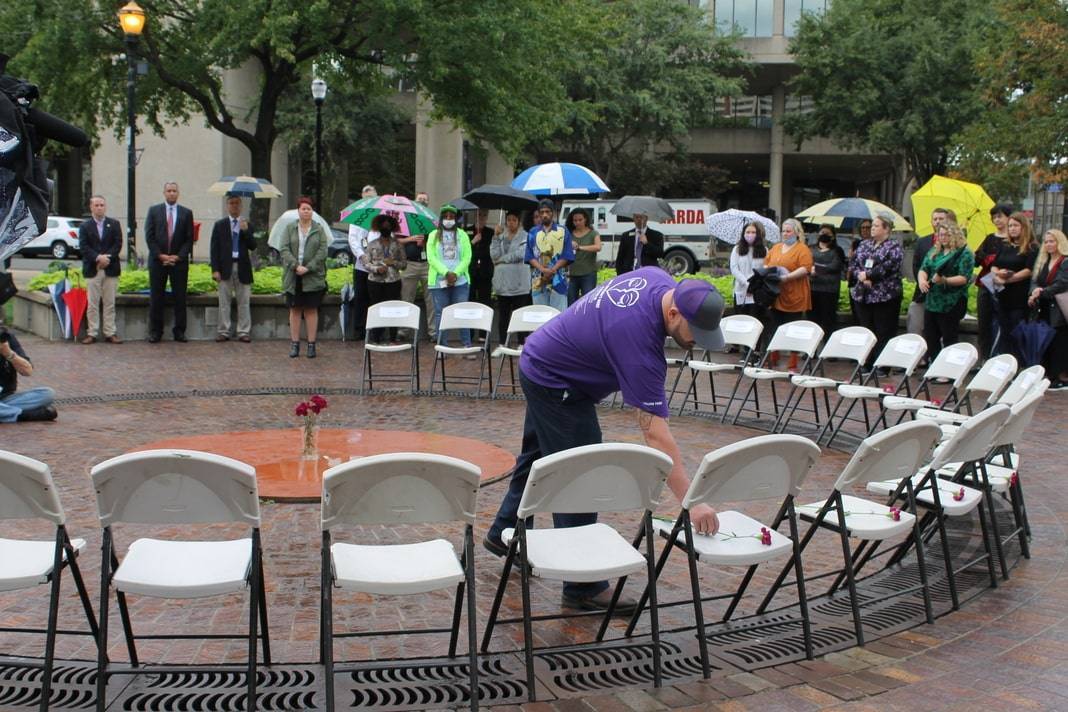 Attend Speak Their Names, a memorial event for those who have lost their lives to intimate partner violence.
Join us on Tuesday, October 24 at 12 p.m. at Jefferson Square Park in downtown Louisville.
Visit our calendar for details about other events happening this October.
Volunteer! Individuals or groups can sort and organize donations and supplies, clean and tidy spaces, perform light landscaping around our campus, and serve residents during lunch or dinner times.
Contact brandy.bernauer@cwfempower.org for more information.
Fundraise. Give Week helps keep our services FREE for people impacted by domestic and sexual violence.
Read and share our blog posts about survivors and the impact of intimate partner violence-related disappearances and murders affect communities of color: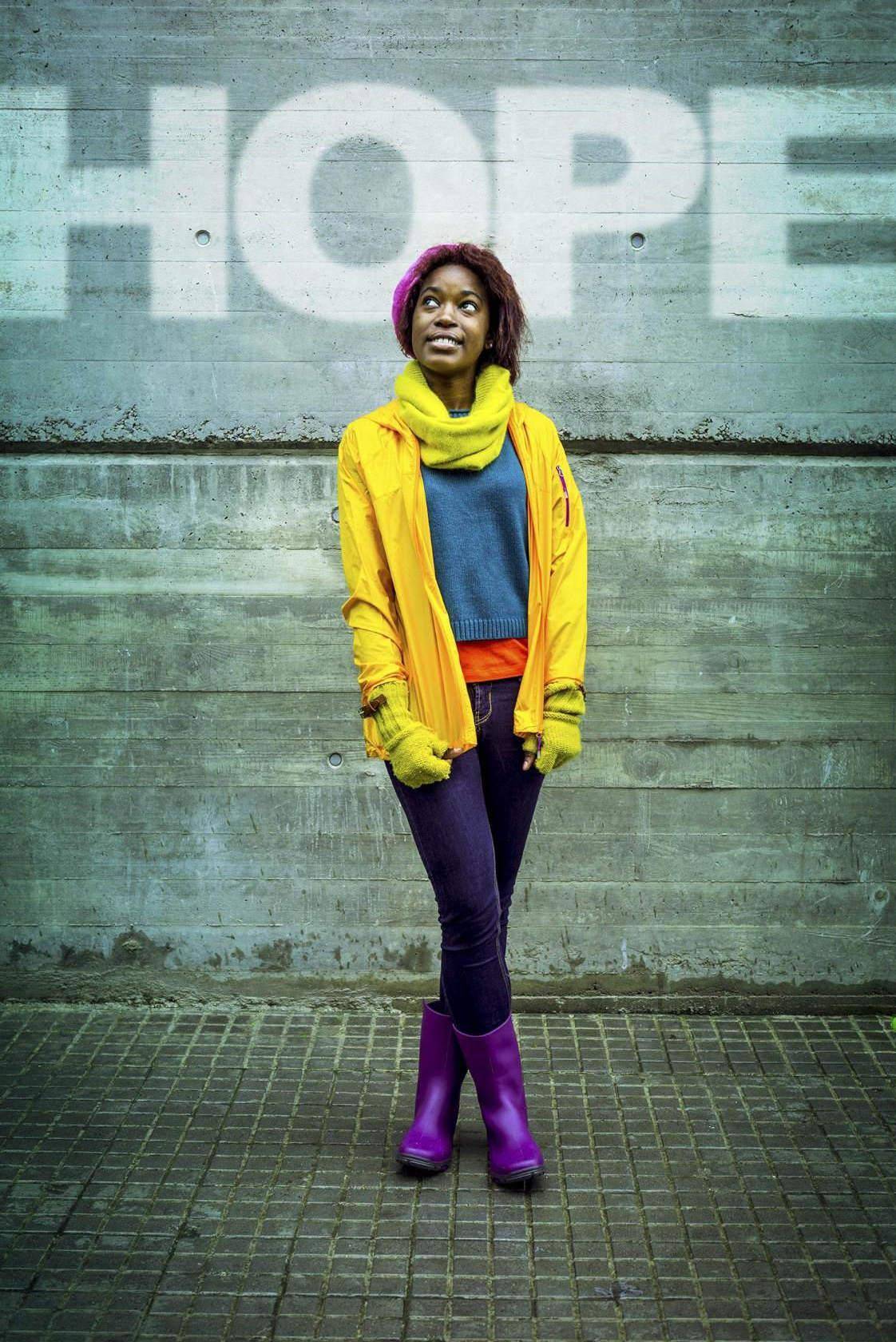 Follow us on Facebook, Twitter, Instagram, and LinkedIn to keep up with us this month and learn how domestic violence impacts various groups of people in our communities.
Check out our social media toolkit for messages and graphics you can share with your friends and family.
Go purple for DVAM. Wear purple on October 15 and on any day during the week of  October 23.  Share photos on social media and tag us @thecenteronline. You can also email photos to training@cwfempower.org. Light up your home or business with purple lights. Even Lynn Family Stadium, home of Louisville City FC and Racing Louisville FC, will be lit in purple every Thursday night in October!
Learn how to be an #EverydayAdvocate
for people affected by domestic and intimate partner violence.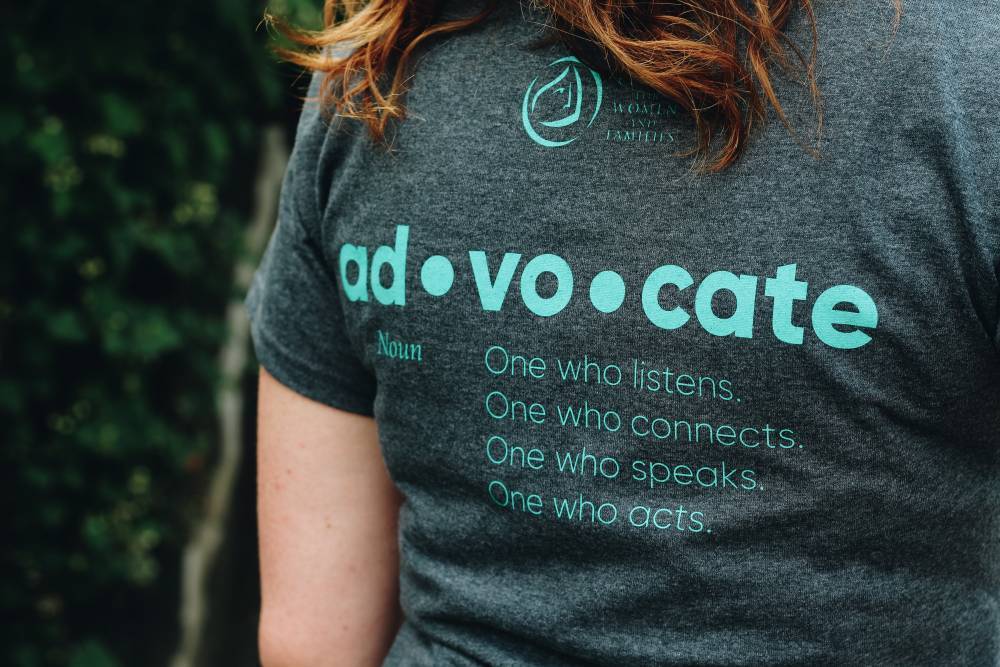 Download and share tips for getting involved
this month: