Domestic Violence Awareness Month
Remember. Serve. Give.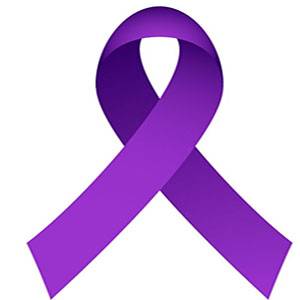 October is nationally recognized as Domestic Violence Awareness & Prevention Month: a time to celebrate survivors, honor those who have died, raise awareness, and commit to preventing intimate partner violence in our community.
Throughout October, we'll focus on three primary ways you can be an #EverydayAdvocate for people in our community experiencing domestic violence or who have been sexually assaulted: REMEMBER. SERVE. GIVE.
REMEMBER.

October 6 – Speak Their Name memorial event for those who have lost their lives to intimate partner violence. Join us at 12 PM at Jefferson Square Park in downtown Louisville.

SERVE.

During the week of October 11, we'll celebrate the people who carry out the important work of the Center each and every day. From volunteers to advocates to nursing staff, we'll share stories of people serving on the Center's front lines, providing critical supports and resources for survivors.
Note: Breakfast of Brilliance is POSTPONED until 2022. Recognizing both survivors and volunteers, this event highlights advocacy and successes in Southern Indiana.

GIVE.

October 17-23 – #EverydayAdvocate GIVE Week helps keep our services FREE for those impacted by domestic and sexual violence.
Follow us on social media @thecenteronline to keep up with us this month!
Show your support with purple lights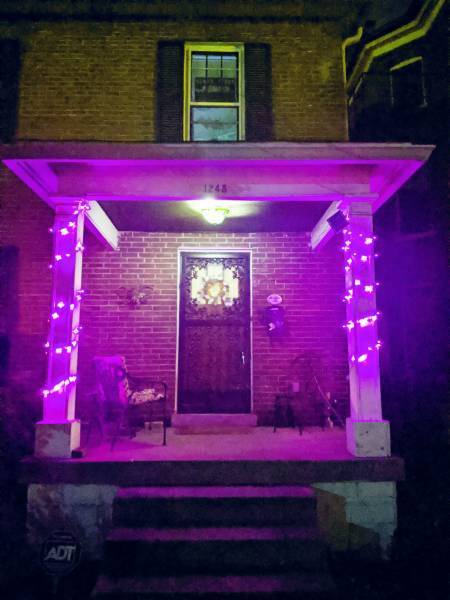 To honor local victims of domestic violence in Kentucky and Southern Indiana during the month of October, consider lighting up your house or place of business with purple lights, or placing a purple heart in your window. It's a sign that you support survivors, are an advocate for those impacted by abuse, and remember those who have lost their lives to domestic violence. You can order lights on Amazon or purchase bulbs or strands of lights at your local hardware store.