Board of Directors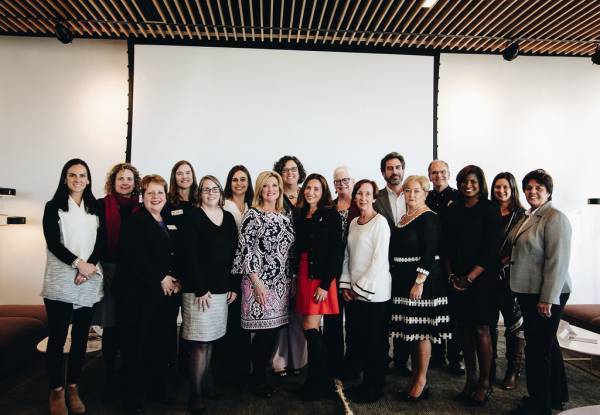 The Board of Directors for The Center for Women and Families consists of individuals carefully chosen for their varying backgrounds and unique skill sets who have a true dedication and passion for The Center's mission. The board members engage in strategic planning to ensure the agency's programs are achieving the desired goals. They guide the agency's policies, as well as provide oversight and management for the agency, in conjunction with the President/CEO, to ensure The Center maintains its legal and ethical integrity. The Board has responsibility for financial oversight for The Center, including setting and approving the annual budget.
Chair
Dana Lackey, Old National Bank

Chair Elect
Shelly Gibson, Thorntons, Inc. 
Treasurer
Kristin McDonner, Crowe Horwath LLP
Secretary
Stephanie Hawkins Smith, Unistar Purchasing Solutions
Directors
Carol Alvarez, Brown-Forman Representative
Dr. Alicia Averette, JCPS
Richard Banta, ERDCO Properties
Connie Barker, Baptist Health
Heather Bass, East End Psychological Associates
Ann Bauer, Republic Bank & Trust 
Shannon Charnas, LG&E and KU
Christopher Colson, Texas Roadhouse, Inc.
Steve Conrad, Louisville Metro Police Department
Dana Eberle-Peay, McNeely Stephenson
Diane Georges, Brown-Forman
Eric Goodman, Community Volunteer
Pam Missi, Norton Women & Children
Casey Ramage, EdiAnalytics  
Shelley Santry, UofL Law School
Lauren Walker, Kentucky Lottery
Kristin Warfield, Churchill Downs
Robert Webb, Frost, Brown, Todd Attorneys LLC

Emeritus in Memoriam
Nolen Allen
Lewis Cole
Joan and Lee Thomas