Sexual Assault Awareness Month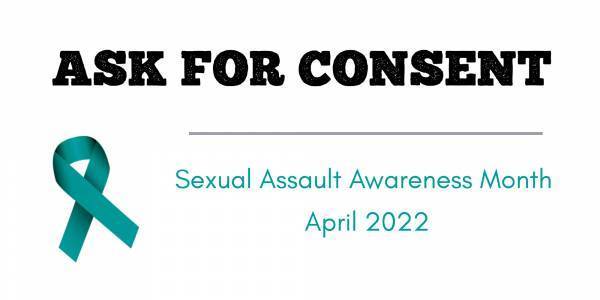 April is Sexual Assault Awareness and Prevention Month (SAAM). Each year during SAAM, The Center works to raise awareness and educate the community about how to prevent sexual assault.
In both Kentucky and Indiana:
More than 1 in 5 women have experienced sexual violence involving rape.
Nearly 1 in 2 women have experienced sexual violence in some form other than rape.
Almost 1 in 5 men in Kentucky and more than 1 in 4 men in Indiana have experienced sexual violence at some point in their life.
Join us this month in raising awareness and working towards a world free from violence by sharing our resources for prevention and survivors.
Join us for Denim Day!
DENIM DAY is a campaign that raises community awareness about the devastating impacts of sexual violence and how to prevent it.
THE HISTORY: In 1992, an 18-year-old in Italy was raped by her driving instructor. She pressed charges and won her case, but the instructor appealed and the case went to the Italian High Court. In 1999, the court overturned the conviction with a member of the High Court declaring that since the victim wore very tight jeans, the instructor could not have removed them himself; therefore, the victim must have willingly participated. Women of the Italian legislature protested the decision by wearing jeans. As news of the decision spread, so did the protest.
Today, all around the world, organizations coordinate community-wide Denim Days to show support of survivors and raise awareness about the crimes of sexual assault.
Stand in alliance by wearing denim on April 27, 2022, and share your photos with the hashtag #DenimDay on our social channels @thecenteronline! One lucky person will be chosen (at random) to receive a free coffee each month from our friends at Heine Brothers!
Be Proactive! 
Do you think your classmates or coworkers could benefit from a session about violence prevention or learning how to identify signs of abuse? Would you know what to do if you thought someone needed help? Educate yourself with resources that you could share by visiting us on Facebook, Twitter, and Instagram @thecenteronline. We often post tips that could help, and anyone can message us and contact us for help.
The Center can always supply resource materials to schools, workplaces, and medical facilities. We have brochures about how to connect with our services, what to do if you need help, how to stay safe, and what to do if you suspect a loved one is in an unsafe situation. Request information and brochures.
Give Back!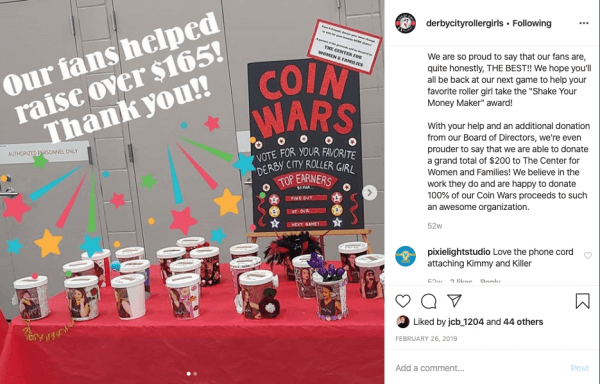 Have a fundraiser to benefit a local crisis center! This could be a bake sale, a dress-down day, a donation jar (make it a competition between classrooms, departments, etc.), or simply a personal donation. All of the services that people receive at The Center are FREE of charge. This means if a family is fleeing an unsafe situation, or if a person needs a medical exam after an assault, or wants counseling, they don't have to worry about money getting in the way of them receiving the help they need. The work that The Center does greatly relies on community partners and donors. You can support survivors of sexual violence by donating in honor of SAAM.
Be Visible!
Share information and graphics from The Center on social media, and tag our accounts @thecenteronline. Showing your support of the campaign is a great way to raise awareness and stand in solidarity with survivors.  Letting survivors know that you believe them is really important.  Many times they are afraid to come forward for a number of reasons.
Speak Out!
Challenge three people you know to post empowering messages for survivors of sexual assault on social media, and then keep the challenge going! If we create an interconnected community dedicated to ending violence, our world becomes a much better place.
Some example messages include:
"I believe survivors of sexual violence."
"There is never an excuse for sexual assault."
"No one ever deserves it."
"I'm speaking up for people who are afraid."
"Everyone deserves to feel safe."
"It's on us. No more excuses. We can do more."
You can also accompany your message with any or all of the following hashtags:
#DenimDay
#EverydayAdvocate
#SAAM
#IBELIEVEYOU
#WEBELIEVEYOU
As a reminder, please respect the privacy of survivors. Please do not disclose any of their experiences publicly. If you are a survivor and you feel comfortable sharing your story, thank you for choosing to do so! Your voice can be so powerful for those who hear it.