Emergency Shelter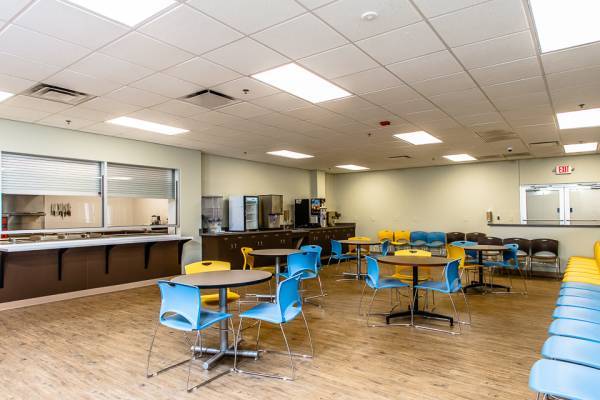 What is emergency shelter?
Emergency shelter is a temporary, safe space that houses adults and their dependent family members who are fleeing an intimate partner violence situation or recovering from a sexual assault. If you are in need of shelter, please contact our crisis line at 502-581-7222 to inquire about availability and receive other helpful information. When in shelter, you and your family have direct access to crisis counseling, case management, safety planning, and connections to community resources. The end goal of coming to emergency shelter is to transition to a safe, stable place. We are here to support you in that journey.
Who can get emergency shelter?
Emergency shelter is for people who ultimately lack a safe place away from an intimate partner abusing them or their families.
People (women/men/non-binary) and their dependent children who are fleeing an abusive situation are eligible for shelter as it is available.
We do not deny services or emergency shelter on the basis of gender identity, sexual orientation, disabilities, citizen status, or religious affiliation. We will do our absolute best to accommodate each person's specific needs.
You DO NOT need to file an emergency protective order in order to be eligible for emergency shelter.
If I think I need emergency shelter, how do I connect with that service?
To connect with emergency shelter services, please call the crisis line (502-581-7222) to begin this process. A crisis team member will ask some questions over the phone to determine the programs and services we offer to begin your journey of safety and healing.
When you arrive and check into shelter, an advocate will gather information so that we can best serve your needs.
You will then be paired with an advocate and have the option to get help with case management, counseling, safety planning, and resources.
What is emergency shelter like?
At shelter there are rooms for individuals and families. We do our best to provide any needed accommodations. Emergency shelter is communal living. Residents share common spaces such as restrooms, sitting areas, dining rooms, and laundry facilities.  Take a virtual tour of our facility by clicking below.

What if I have limited transportation access (I don't have consistent access to a car, I can't drive, etc.)
Our Louisville shelter is less than a block away from the TARC bus line.  A crisis team member can also help you process a safe way to leave the person abusing you. Remember, you are not on this journey alone.
If my children come into shelter during their school year, how does that affect them?
Children continue to go to school at their home school with provided transportation or at a new school if you wish to transfer.
My family has a pet at home. I don't want to leave my pet with an abusive person.
When a family comes to shelter, services are available for the entire family including pets. If a pet needs to come with an individual to shelter we offer a program called Safe Haven through The Kentucky Humane Society to place the pet in temporary care until you can transition to a safe space.  Learn more about Safe Haven.