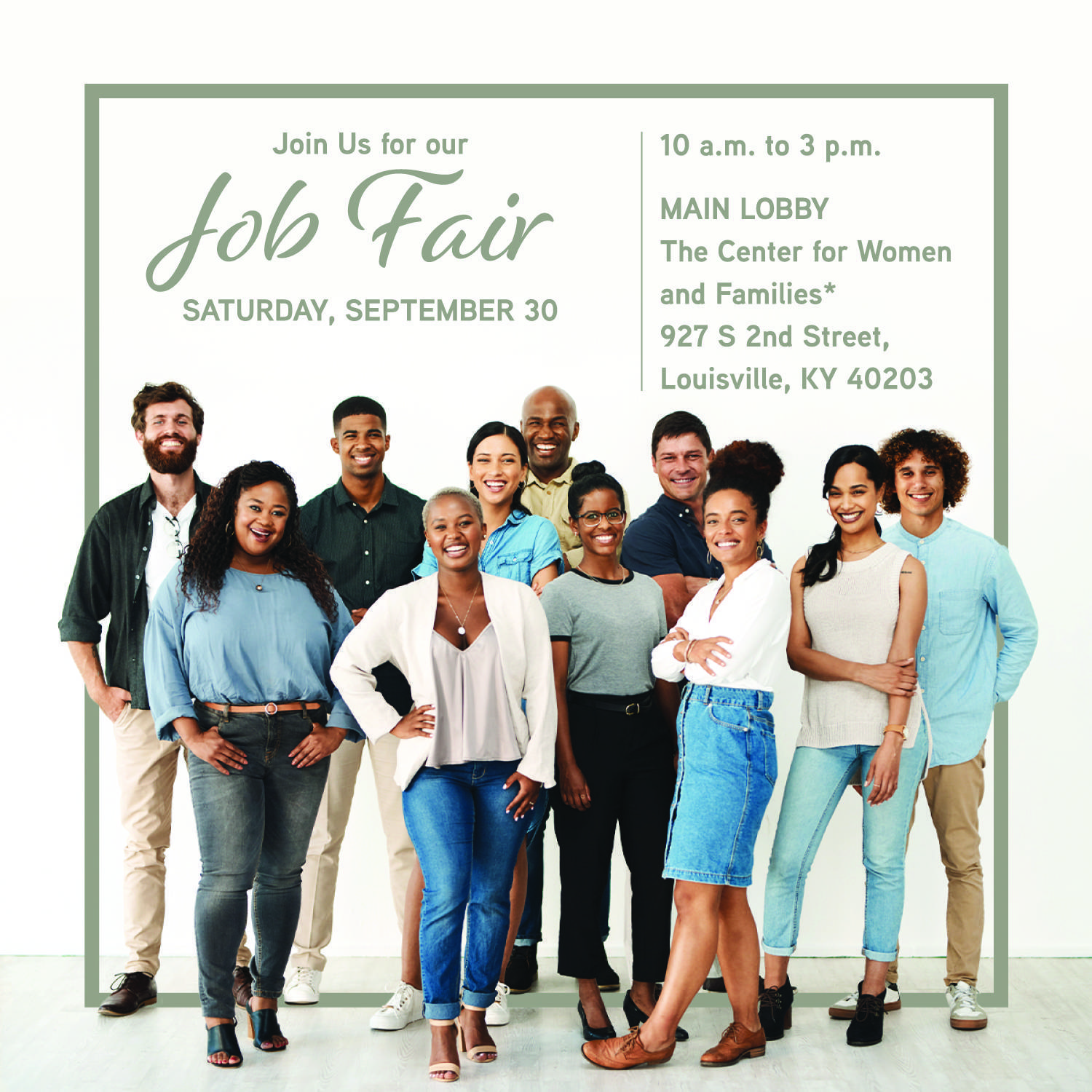 The Center for Women and Families will host a job fair on Saturday, September 30.  Job seekers who have a passion for helping others and want to make a difference in the lives of people in the local community are encouraged to attend.
The Center currently has openings for advocates across all departments, including call center advocates who answer the 24/7 hotline, hospital advocates who accompany clients to medical appointments, legal advocates, who help clients navigate the court system, and shelter advocates who assist clients and children during their stay at The Center. The Center also has openings for therapists as well as entry- and management-level positions.
Those planning to attend will have the opportunity to interview with hiring managers on the spot for openings. Job offers can be made within 24 hours, pending background checks.
The job fair will be held from 10 a.m. to 3 p.m.  in the main lobby of The Center's Louisville location, 927 S 2nd Street, Louisville, Kentucky, 40203.
For more information, please contact Jessica Tobey, Human Resources Manager, at (502) 581-7231.