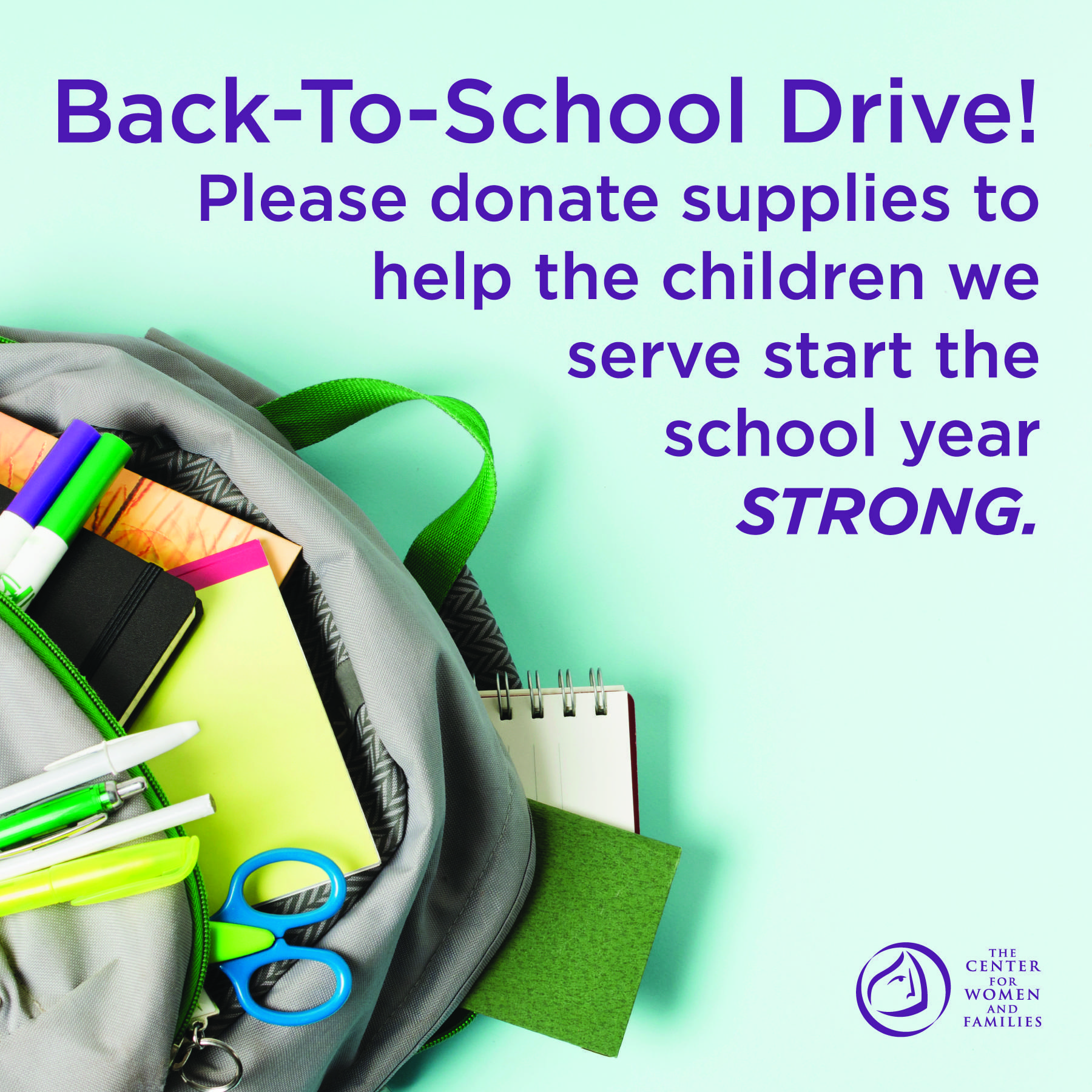 Children throughout our communities are preparing to head back to school.  Before their first day back, many of these children will spend time with their families shopping for school supplies and clothes, and experiencing the excitement that comes from knowing they will soon see old and new classmates and teachers. However, heading back to class can be yet another challenging transition for families that have escaped violence in the home. 
This year, you can help make the first day of school easier for the families we serve by donating general school supplies or gift cards from Walmart, Meijer, or Target stores.
Please donate to our back-to-school drive and help the children we serve start the school year strong. Donations can be dropped off Monday – Friday from 10 a.m. to 5 p.m. directly at our downtown Louisville location at 927 South 2nd Street, Louisville, KY 40203.
Back-To-School Drive Supply List:
Backpacks
Lunch boxes
Notebooks
Folders
Pens
Pencils
Glue Sticks
Facial Tissue
Gift Cards: Target. Meijer, and Walmart
We thank you for your support! If you would like to get involved at The Center, please visit our Volunteer Page to learn about current opportunities.
To make a donation to The Center, please click here.