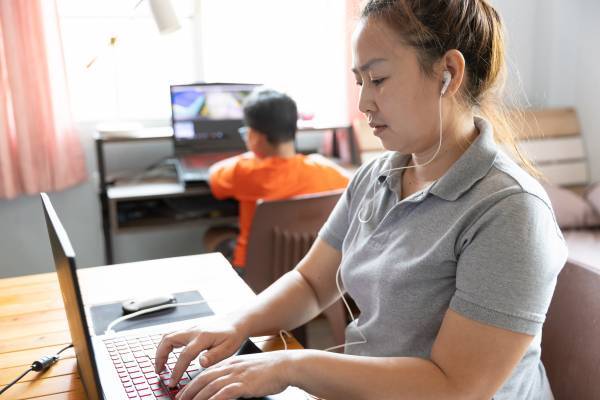 Back to school time should be filled with excitement, a fresh start, and the opportunity to continue a love of learning. This year looks a little bit different for everyone, including those who have recently escaped violence.
Imagine the struggle of keeping up with your children's needs during the COVID-19 pandemic and remote learning while living away from the familiarities of home in temporary shelter, like Shauna.
Shauna is living at The Center for Women and Families with her three children, ages 8, 6, and 2. She came here in May after her relationship became violent, she had nowhere else to turn. Her two older sons are good students excited to begin their lessons. Still, Shauna struggles to keep both boys on-track while taking care of their younger sister and working remotely on a laptop for her office manager job from shelter.
Half of the homeless individuals living at The Center are children. 
Nearly 76% of these children are age under the age of 10. 
This year, to help families living in shelter get back to school, advocates are providing parents and their children resources they need for virtual learning. They are helping with tablets, classroom materials, a safe learning space, and offering classwork assistance. 
Unfortunately, home is not a safe place for everyone. Children escaping violence shouldn't have to fall behind in school during this unprecedented year. The Center is here to help.