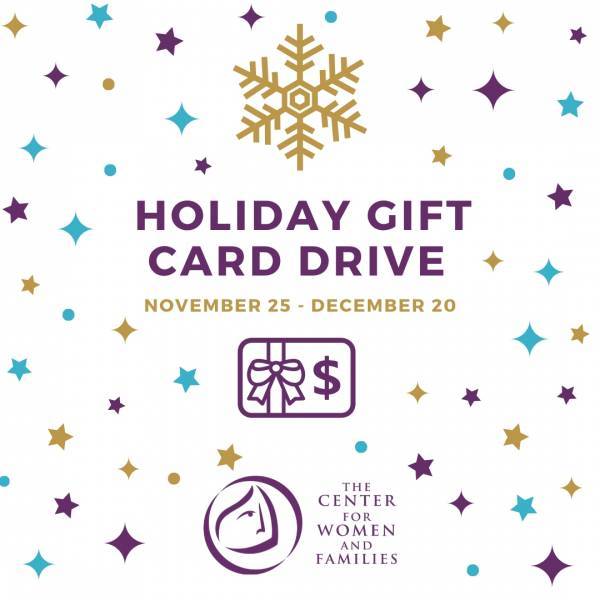 The sweet celebration of the holidays are among us. It's time to start writing your holiday shopping lists and sharing the joy of giving with others. Many retailers sell gift cards and it never fails there's someone on your list who ends up with that small envelope of goodness. At the Center for Women and Families, we have a special request when you're out shopping for family and friends. Will you include us on that list?
For adults and children surviving intimate partner abuse and sexual violence, The Center for Women and Families' gift card drive could be their only hope to shop for their family around the holidays and throughout the year. We are collecting gift cards for stores like Kroger, Walmart, Target, and Meijer for client families so that they can shop for exactly what's on their wish lists this holiday season. Empowering survivors to make decisions for themselves is an important part of recovery for those whose power and decision-making was previously taken away. Every parent wants to provide for their own children, especially for the holidays. Gift cards allow families to experience the joy of shopping for each other and take pride in providing for themselves.
The Center's gift card drive asks individuals, businesses, and community groups to purchase and deliver gift cards in increments of $25 in lieu of bringing gifts to the shelter. The Center for Women and Families is pleased to once again partner with all Republic Bank locations in Louisville and S. Indiana and will serve as drop off locations for the cards from November 25 through December 20. Gift cards can also be mailed to or dropped off directly to The Center (927 S. Second Street).