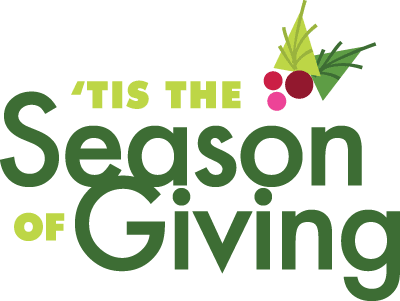 Are you thinking about how you can make an impact this holiday season? Please consider supporting The Center in the following ways:
Gift Cards – Empower those we serve and help them on their journey to breaking free and taking control of their lives.
Financial Support – Every day we depend on the financial generosity of this community to keep our doors open. Your gift allows us to continue providing free services to individuals in their darkest hours.
Wish List – Help make the holidays a little brighter for families experiencing violence by donating a much-needed Wish List item of gift cards, toiletries, diapers, and feminine hygiene products. See the complete Wish List here.
The holidays can be a difficult time for many of our clients, and we are so grateful for your kind support. If you'd like to donate items/goods, please keep in mind the following:
Items must be new and unwrapped (no gift bags, please), used clothing or toys cannot be accepted.
Home-baked goods cannot be accepted (no matter how yummy!)
Due to confidentiality and safety, donors are not able to interact directly with clients.
Drop-off times are limited due to scheduling, so please plan to deliver your donation to The Center at 927 S. 2nd Street, Monday through Friday between 10 a.m. and 2 p.m. or by appointment.
Questions, please contact Development Director, Erin Cooper, at erin.cooper@cwfempower.org.