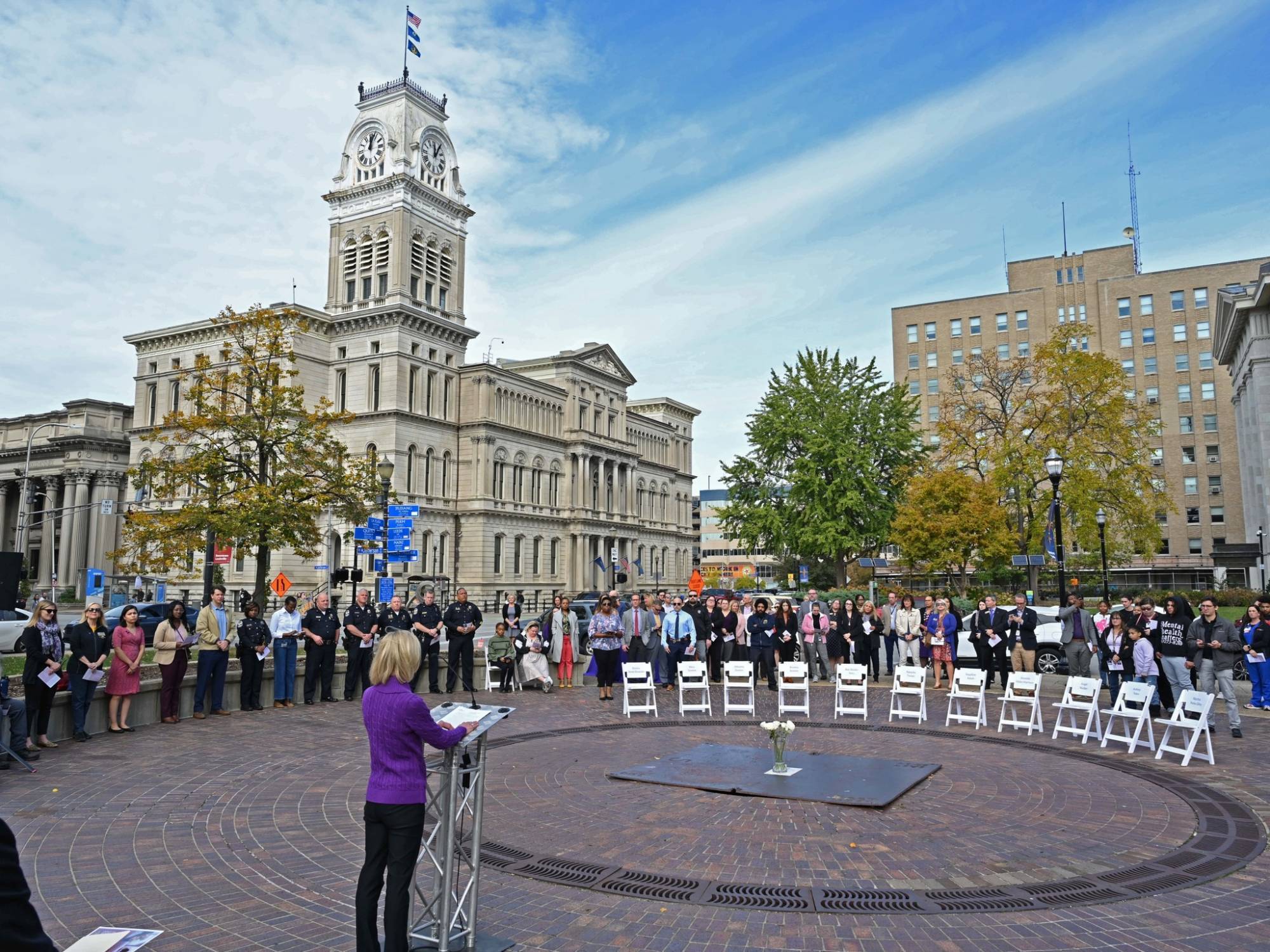 Kentucky Is known for horseracing, the arts, culture, and domestic violence, too
By Elizabeth Martin
Horseracing, the arts, culture, and a dynamic dining scene are just a few of the things Kentucky is known for, and I enjoy bragging about all that this state has to offer – it's where I was raised. Sadly, though, there is something else that Kentucky is well known for, and it's not talked about nearly enough, and that's domestic violence.
Kentucky has the second highest rate  of domestic violence in the United States. And if you think that is alarming, here's how these numbers play out:  almost half of Kentucky women, 45 percent , and about 36 percent of Kentucky men, have experienced intimate partner violence.
I could go on and on sharing alarming statistics about the crime of domestic violence. It is a subject I know well.  As President and CEO of The Center for Women and Families,I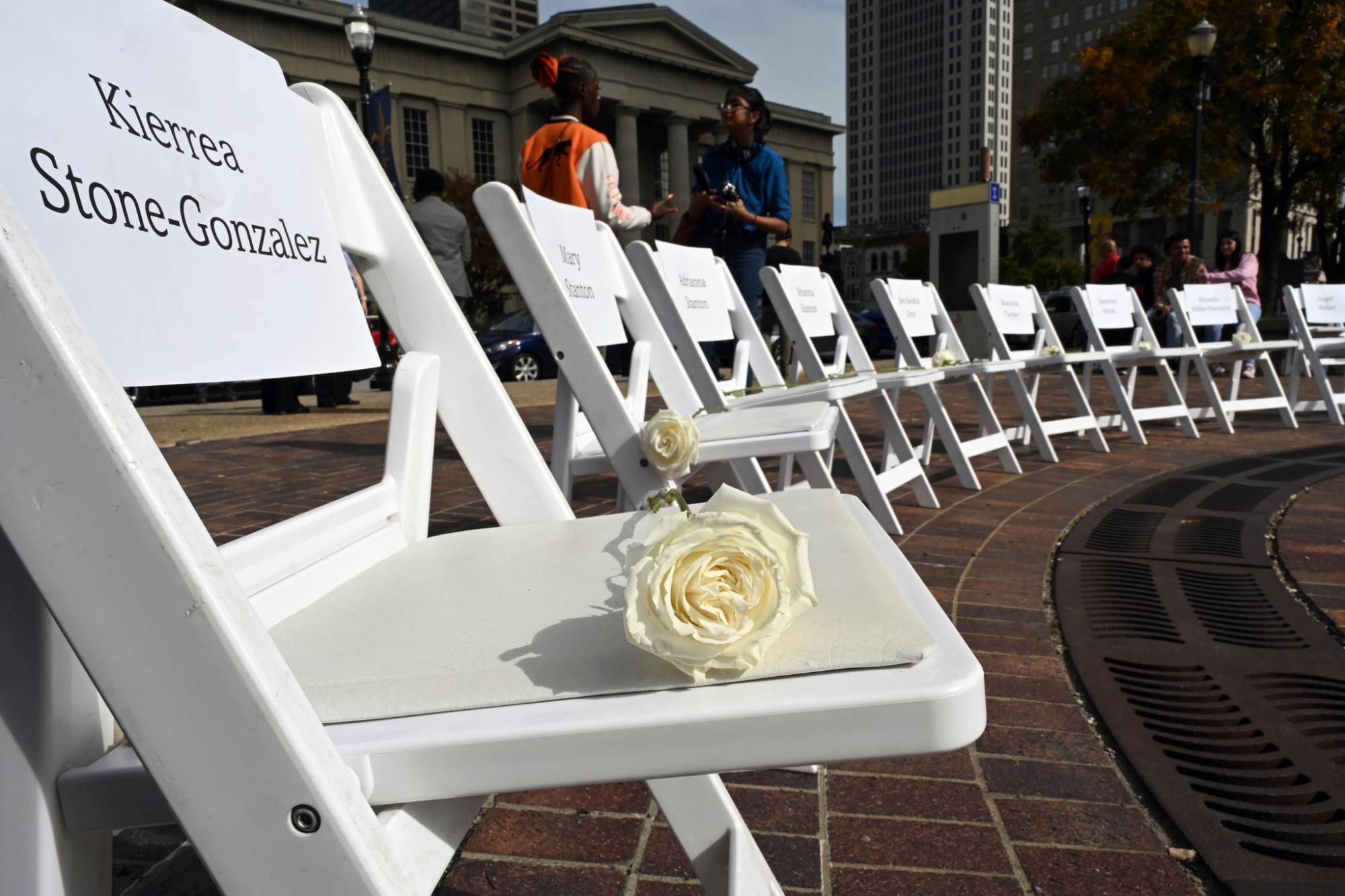 see and meet survivors each day who come through the agency's doors seeking information and fleeing abusive intimate partner relationships hoping to find safety because their homes have become a battleground and prison. At The Center, they find supportive services, connections and access to resources that help rebuild lives.
Some survivors, however, like Ashley Yates, become homicide statistics before they get a chance at a new life. According to local news reports, Ashley was in an on-and-off relationship with an abusive partner.  I remember hearing a helicopter on the evening she was killed.  I later learned it was enroute to the parking lot of Westport Village, where she was shot by her partner as she left work for the day. She died later at the hospital.  The suspect in her murder committed suicide the next day.
Ashley was one of the 11 domestic violence homicide victims killed in our area this year that we know about at The Center.  And among those 11 are children, such as Sapphire Attieh, a 2-year-old who was rescued from a house fire where 35-year-old Natacha Turner was found dead. Sapphire died later at the hospital. The suspect has been indicted on two counts of murder-domestic violence and one count of arson.
I'm heartbroken by the loss of precious lives to the crime of domestic violence and the trauma that survivors of domestic violence have experienced. They are the reason I am laser-focused on the day-to-day work of raising awareness about how and where to seek help.
Likewise, when you see supporters of The Center and others from the community wearing purple ribbons, taking part in community walks, or attending events, please know they are doing so for all the victims whose lives were taken from the people who loved them.
We need your support as well. At The Center for Women and Families, we believe "No one has to do everything, but everyone has to do something."
Ways you can help include listening to survivors and believing them when they tell you that they have survived violence, investing in our work with a donation, or by volunteering.
Working together, we can reduce the rate of domestic violence incidents and make the community safer for all who live in this place I love, Kentucky.
(The photos pictured in this blog are from The Center's Speak Their Names ceremony on October 24 in Jefferson Square Park in downtown Louisville. During this annual event, The Center honors victims who lost their lives to domestic violence in the present year. In top photo, Elizabeth Martin is pictured speaking at the ceremony.)
The Center for Women and Families helps victims of intimate partner abuse or sexual violence to become survivors through supportive services, community education and cooperative partnerships that foster hope, promote self-sufficiency and rebuild lives. The Center provides services in Trimble, Henry, Oldham, Shelby, Jefferson, Spencer, and Bullitt Counties in Kentucky, as well as Clark and Floyd counties in Southern Indiana.