The Center for Women and Families has recognized outstanding women in the community through the Women of Distinction Award since 1988 at our annual Celebration of Service and Survival gala. An individual honored as a Woman of Distinction has given a lifetime of professional and/or volunteer services that has left an indelible mark on the Kentuckiana community.
 Join us on Saturday, March 11 at our 35th Celebration of Service and Survival gala, where we will honor these outstanding local residents during an elegant evening of dining, dancing, and bidding on popular silent auction items.  All proceeds will benefit The Center for Women and Families.
Women of Distinction have made significant contributions to education, health care, civil rights, the arts, human services, the welfare of children and the advancement of women. Nearly 200 women to date have received this honor, and this year, we welcome five additional outstanding women to the ranks. Learn more about them below!
Judge Vicki Carmichael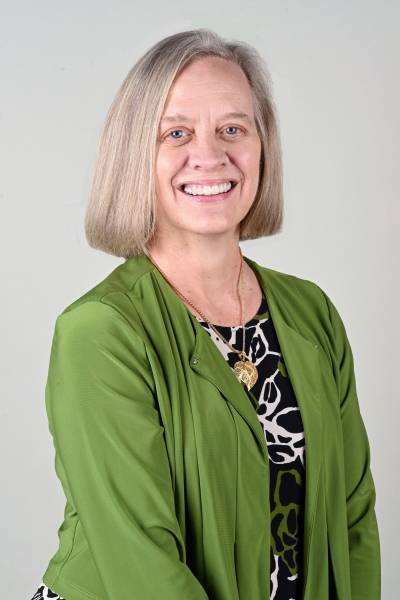 A graduate of Indiana University Southeast and the University of Louisville Brandeis School of Law, Vicki has served in a variety of legal positions, including the JAG Corps; as a staff attorney for Judge Charles M. Leibson on the Kentucky Supreme Court; as a public defender for Clark County, Indiana; in private practice; as a college instructor, and was elected three times to the Clark County Circuit Court No. 4. As the judge of the Jeffersonville City Court, she started an Alcohol Court Program and a Victim Impact Panel for DUI offenders, feeling it was important to help offending individuals realize the impact of their actions. In Clark Circuit Court No. 4, she was responsible for all juvenile defendants and was involved with three school districts in Clark County to combat juvenile truancy. She founded the Family Recovery Court to address the impacts of substance abuse in the whole family, especially when it involved A Child in Need of Services. She has also dedicated time to veterans who have substance use disorders and presides over Bravo Team of Southern Indiana Veterans Treatment Court. Vicki helped start Teen Court in which current high school students act as judges in real juvenile offenses.
She is past president of the Indiana Judges Association, which required collaboration with the Indiana legislature, and has attended and taught many courses in judicial education. Vicki is also a graduate and past board chair of Leadership Southern Indiana and active in the American Cancer Society, including previously serving as president of the Clark County chapter and chairing committees. She has been active in the local Clark-Floyd County Pro Bono group as well as with other nonprofits.
Gretchen Hunt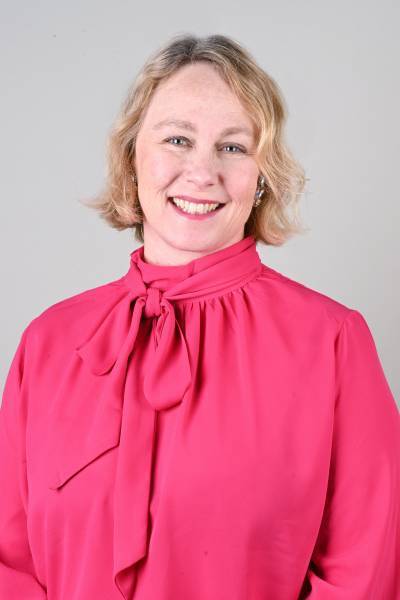 For more than 22 years, Gretchen has fought against gender-based violence, proving herself instrumental in creating prevention strategies both in Kentucky and nationwide. Her leadership has allowed marginalized communities' issues to be aired and created policies to ensure the protection of women and individuals with limited English proficiency, and those who have experienced gender-based violence.
A graduate of Boston College of Law, Gretchen has used her legal career and prowess to advocate for immigrants, children, and survivors of gender-based violence. As an immigration attorney for The Center for Women and Families, she founded and managed a legal clinic for survivors of domestic violence, child abuse, sexual assault and human trafficking, and got the first U-visa approved as an immigration attorney in the U.S. Later, with the Kentucky Cabinet of Health and Family Services, she provided training and technical assistance on domestic violence, child abuse, human trafficking and immigrants rights both statewide and nationally, and she founded and co-chaired the Lexington Human Trafficking Task Force. In her work with the Kentucky Association of Sexual Assault Programs, Gretchen provided legal representation to 13 area rape crisis centers and founded and co-chaired the Statewide Human Trafficking Task Force.
She spent nearly four years in the Kentucky State Attorney General's office as director of the Office for Victims Advocacy, securing more than $5 million in federal and state grants to address human trafficking, a sexual assault kit initiative, and training and victim advocacy efforts. She also founded the Survivors Council of the Office of the Attorney General and doubled the number of victim advocates. Prior to her current role as executive administrator of Louisville Metro's Office for Women, Gretchen served as executive director of Emerge Kentucky, providing aspiring female leaders with cutting-edge tools and training to run for elected office and elevate themselves in our political system.
Mattie Jones
Mattie has been fighting injustice, brutality, inequality, and discrimination in Louisville, and anywhere the fight has taken her, for more than 60 years. Perhaps dearest to her heart is the work she has done throughout her life to help secure and expand voting rights and workplace equality for women of color. She was with John Lewis on the Edmund Pettus Bridge in Selma, Alabama, on Bloody Sunday, and she worked directly with Dr. Martin Luther King, Jr. and other leaders of the civil rights movement.
In 1975, Mattie became active with the Kentucky Alliance Against Racial and Political Repression. She was named executive director of the organization in 1980 and served in this role for nine years. In 1990, Mattie took a position in New York as the racial and economic site coordinator for the Fellowship of Reconciliation (FOR). Among her accomplishments there, she organized the Women of Color in the Workplace conference to address issues of sexual discrimination, equitable employment practices, and safe working conditions. Mattie left FOR in 1997 and returned home to Louisville when her husband, the late Turner Harris Jones, was diagnosed with cancer. In 2000, after her husband's recovery, Mattie's unwavering commitment to equality and justice led her to The Justice Resource Center, where she continued to fight alongside the late Rev. Louis Coleman, a prominent community activist in Louisville.
In honor of her brave and courageous work, Mattie has received numerous awards, including the Radio One Humanitarian Award, WAVE-TV Step Award, University of Louisville Martin Luther King, Jr. Award, University of Louisville Humanitarian Award, and the Archdiocese of Kentucky Humanitarian Award. She was inducted into the Kentucky Commission on Human Rights' Hall of Fame in 2003.
A native of Memphis, Tennessee, Mattie moved to Louisville in 1940 and graduated from Central High School in 1951. Mattie also attended Indiana University, University of Louisville, Morgan State University, and Spalding University. Mattie was married to her sweetheart, Turner, for 53 years. They were blessed with nine children, 23 grandchildren, and 31 great-grandchildren. They also served as foster parents for more than 100 children.
At 89, Mattie can still be seen addressing injustice with a raised fist while vocally challenging the community and this country to do what is equitable and just for all citizens.
Dani Kannapell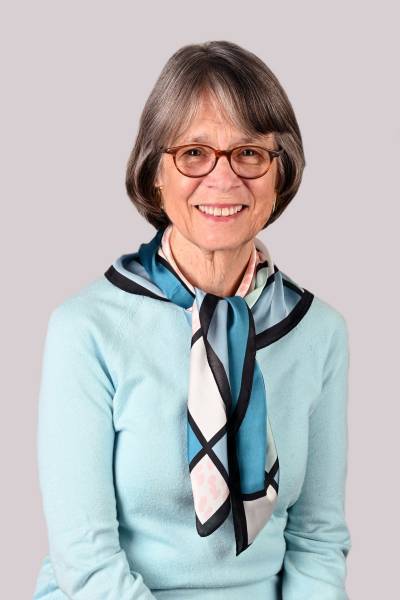 Dani is the founder of Impact 100 Louisville, an organization that facilitates change in the community by bringing together a minimum of 100 women who each give $1,000 annually, then make grants of $100,000 to worthy local nonprofits. Within three years, Impact100 has amassed 450 members and granted more than $900,000, providing such assistance as funding a laundromat in Smoketown and a new commercial kitchen for La Casita Center and seven other local nonprofits.
The path to Dani's career began in her junior year of college when she spent a semester studying Spanish in Madrid and another studying French in Paris, living with host families in both places. She eventually taught both languages at Louisville Male High School. Many years later—after earning a master's degree in Community Development from the University of Louisville and working 14 years with Humana and four as director of the Main Street Association—she founded the Spanish School of Kentucky for adults and businesses. That venture led Dani to teach Spanish at three local prisons for Jefferson Community and Technical College, helping justice-involved people earn a degree while incarcerated. She then collaborated closely with her daughter, Carey Goldstein, to establish Impact 100 as a viable and ever-growing resource for local nonprofits. Dani regrets only that the organization's bylaws don't allow participation by her husband, two sons, and seven too-young grandchildren—they have and do, however, offer immense cheerleading support.
Hon. Tina Ward-Pugh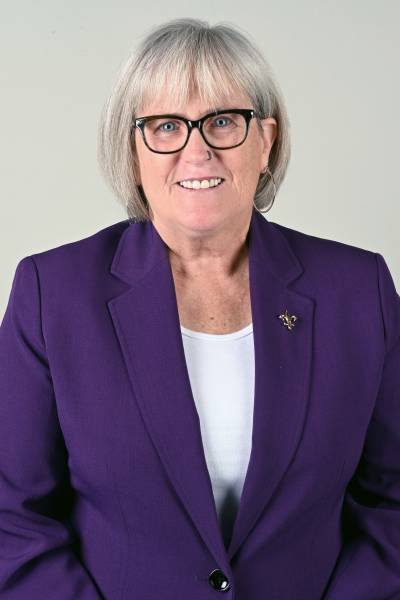 Tina is an activist for women's rights, fair housing, and the LGBTQ+ community. Public service has always been her guiding vision. She earned a master's degree in Social Work from the Southern Baptist Theological Seminary in 1991, and shortly thereafter made Louisville her home.
After serving as the associate director at the Coalition for the Homeless, focused on some of the most vulnerable in Jefferson County, she worked as an Aldermanic assistant before running for and securing a seat on the Board of Aldermen in 1997.
Following the city of Louisville's merger with Jefferson County in 2003, Tina was elected as the first Louisville Metro Councilwoman for District 9, where she served for 12 years managing tasks such as the oversight of revenues and expenditures, approving final operating and capital budgets of $850 million, and managing more than $3 million in office infrastructure and neighborhood development funds.
Her accomplishments during that time include strengthening fair-housing policies by establishing the Louisville Affordable Housing Trust Fund, leading the adoption of LGBTQ+ anti-discrimination protections, raising the minimum wage, and serving as primary sponsor for the designation of Louisville as a 100 Cities for Convention on the Elimination of All Forms of Discrimination Against Women.
Most recently, Tina served as the Director for the Metro Office for Women, where she led programs to improve the health and wellness of girls and women in the Louisville community, including assisting survivors of domestic violence.
2023 Nolen C. Allen Man of Distinction: Samuel E. Riddick Sr.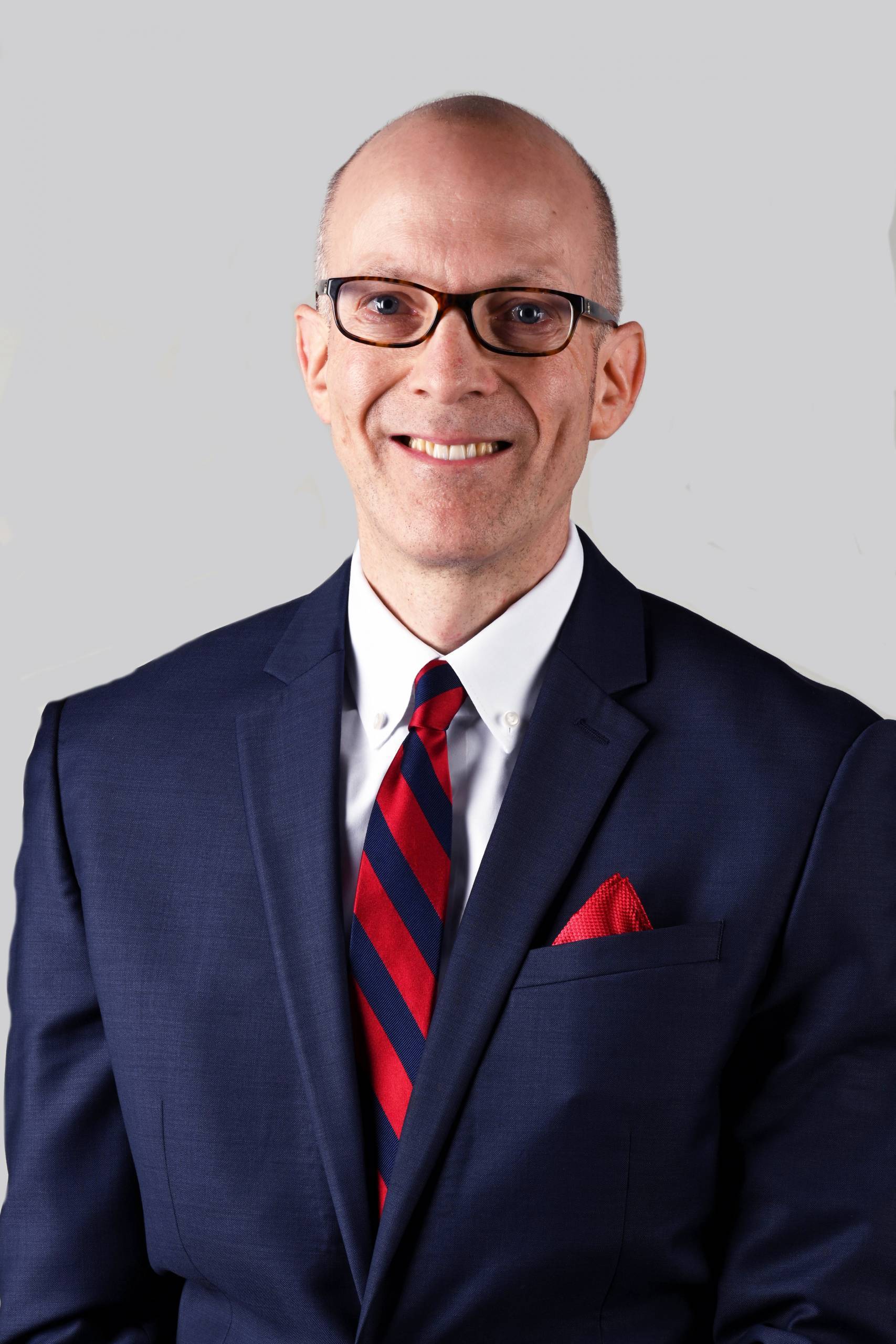 Many people may know Samuel E. Riddick Sr. as the Chief Financial Officer of Family Health Centers Inc. in Louisville, but the staff at The Center for Women and Families know him as one of the emergency crisis shelter's most dedicated volunteers.
Sam has been an active volunteer at The Center since October 2021, when he completed the 40-hour volunteer training program and jumped in with both feet and his whole heart. Recognizing that many of the children served by The Center do not have positive male role models, Sam has focused his efforts on being a positive influence in the life of each child he meets.
Sam tutors school-age children in the shelter and spends time reading books and playing games with the younger children. He has volunteered in free group play, and he donated time to a federally funded weekly support group, listening to children discuss their experiences of witnessing domestic violence in the home. He has chaperoned field trips and even helped organize a back-to-school cookout. He also lends a helping hand during holidays at The Center, including taking part in fun activities such as setting up the holiday shopping room for parents. Sam recently worked with a young girl who was preparing a research paper about penguins. Their enthusiasm for the project was so contagious that the girl's siblings and mom also became interested in learning about penguins.
Outside of his work in supportive services at The Center, Sam has also become a very active member of the finance committee, sharing his professional knowledge as the organization experiences a critical staffing shortage. He has even served as a volunteer for the Celebration of Service and Survival, the event that is now recognizing him as a Man of Distinction.
Learn more about the 2023 Celebration of Service and Survival,
where these Women of Distinction and our Man of Distinction will be recognized – and purchase your tickets now!