The Center for Women and Families has recognized outstanding women in the community through the Women of Distinction Award since 1988 at our annual Celebration of Service and Survival gala. An individual honored as a Woman of Distinction has given a lifetime of professional and/or volunteer services that has left an indelible mark on the Kentuckiana community.
Women of Distinction have made significant contributions to education, health care, civil rights, the arts, human services, the welfare of children and the advancement of women. Nearly 200 women to date have received this honor, and this year, we welcome five additional outstanding women to the ranks. Learn more about them below!
Karina Barillas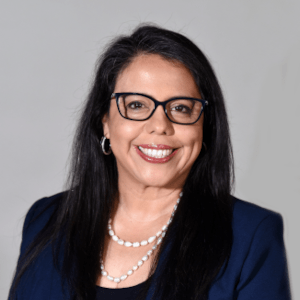 A native of Guatemala, Karina Barillas was awarded a Fulbright scholarship and graduated with Bachelor's and master's degrees from the University of Louisville. For eight years, she was an advocate and supporter of Latina survivors of domestic violence and sexual assault at The Center for Women and Families, work that was recognized in 2006 with the Arte Sana National Latina Advocate Award. Karina also co-hosted "Amigos en Louisville," a social, informational, and educational program and first Spanish-language TV show in Kentucky.
Karina is co-founder and executive director for La Casita Center, a community organization supporting the well-being of Louisville's Latinx and immigrant community through education, empowerment, advocacy, and wellness. La Casita serves survivors of domestic violence, sexual assault, and trafficking, as well as individuals and families with special needs. The organization also supports partner agencies in making their services more accessible across language, literacy, or cultural barriers. In 2020, the Mexican government presented Karina with the Ohtli Award, an honor that recognizes invaluable work and assistance to the Mexican community living in the US. Throughout the COVID-19 pandemic, Karina's commitment to the well-being of the Latinx community has been documented in several local media outlets, as well as The Washington Post and The New York Times.
Betty Winston Baye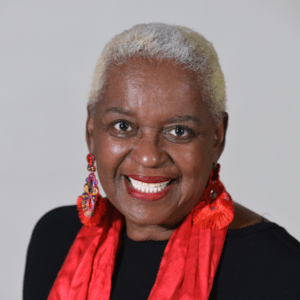 A native New Yorker, Betty Winston Baye´ is an independent journalist, motivational speaker, and author of three books, "The Africans," "Blackbird," and "The Book of David: My East Harlem Love Story." A graduate of Hunter College, City University of New York, and Columbia University's Graduate School of Journalism, she began her career in New York before relocating to Louisville in 1984, where she spent 27 years at The Courier-Journal as a reporter, assistant editor, editorial writer, and columnist – including 20 years as the sole Black writer on the publication's editorial board. Her syndicated commentaries about race, politics, social justice, African American history, and the Black family drew a loyal audience, awards, and local and national TV and radio appearances.
Betty spent 1990-91 in Cambridge as a Nieman Fellow at Harvard University, and she is a past president of the Louisville Association of Black Communicators and past vice president of the National Association of Black Journalists, to whose Hall of Fame she was inducted in 2013. For eight years, she produced and hosted "The Betty Bayé Show" on WYCS-TV in Louisville. She was a member of The Trotter Group, a national collective of Black opinion writers, for more than a decade. Betty is a trailblazer who continues to lend her time and talents to mentoring young people and to serving Metro Louisville by way of her memberships in Chums of Louisville, Delta Sigma Theta Sorority Inc.'s Louisville Chapter, and St. Stephen Baptist Church, where she created and co-hosts the talk show "Good Grief, Good Gossip, Good God."
Yvette Gentry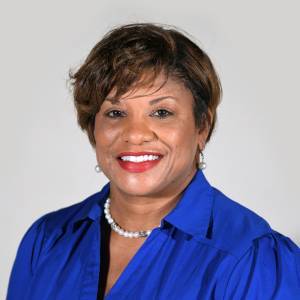 When she was young, Yvette Gentry witnessed and experienced events that drove her towards a life of service to help people impacted by violence. The future Louisville Metro Police Department (LMPD) chief then decided she would become a police officer "to catch the bad guys." She served as a mentor and inspiration to many girls and young women as she rose through the ranks during her two-decade career, including four years as deputy chief of LMPD, before retiring in 2014. A champion for violence prevention, she came out of retirement in 2020 to be the first woman to lead LMPD and help reform the force during a crucial time, an interim role she held until January 2021. She also proudly served as a project director for Metro United Way's Black Male Achievement program. In her current roles with Metro United Way and the Rajon Rondo Assisting Youth Foundation, Yvette continues to pursue her passion of helping youth and improving our community.
The Honorable Tara Hagerty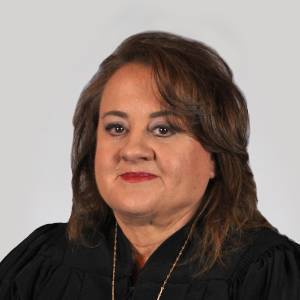 As a Jefferson County Circuit Family Court Judge, Tara Hagerty has presided over cases involving domestic violence, child abuse and neglect, paternity and child support, divorce, and custody and visitation issues. A graduate of the University of Louisville Brandeis School of Law, Tara's legal experience has included work in juvenile court; the Jefferson County Attorney's family court division; the Office of Legal Services for the Cabinet for Health and Family Services, and the United States Senate Rules and Administration Committee.
Tara has served on the boards of Court Appointed Special Advocates (CASA) and the Maryhurst-Uspiritus MB Care program, as well as on Kentucky's Child Sexual Abuse and Exploitation Prevention board. Through the COVID-19 pandemic, Tara helped ensure domestic violence hearings continued remotely, work that earned her recognition as the LBA's 2020 Judge of the Year. She was also an integral part of the teams that created the Domestic Violence Intake Center and the electronic processing of petitions for emergency protective orders. Currently, she co-chairs the Jefferson County Fatality Review Committee, which evaluates circumstances of domestic violence-related fatalities and near fatalities, with a mission to improve services to prevent future fatalities.
Diane Porter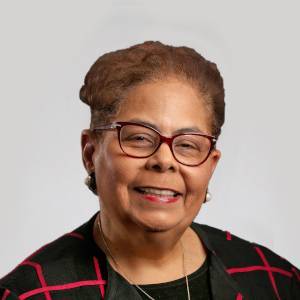 Diane Porter represents District 1 for the Jefferson County Board of Education (JCBE). She is a champion for education, equity, and students, especially minority females and males. She was focused, passionate, and supportive in winning school board approval for W.E.B. DuBois Academy and Grace M. James Academy of Excellence. Diane tirelessly advocates for others and is always "present" in our community. She is a graduate of the Jefferson County Public School system and the University of Louisville. Her professional public education experience is vast, having served for nearly 40 years as a teacher, guidance counselor, assistant principal, principal, and central office administrator before continuing service as a school board member. She retired in October 2009 as director of career/workforce education and the district's school-to-career program.
2022 Nolen C. Allen Man of Distinction: Kevin J. Krupski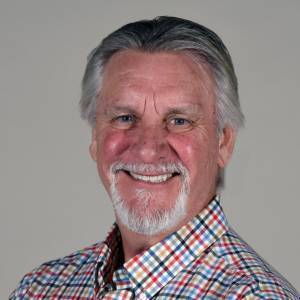 A native of Buffalo, New York, Kevin J. Krupski has lived in Indiana since age 5. He attended Indiana University Southeast before beginning a 37-year career with UPS as a delivery driver and member of the safety team, with a focus on building inspection.
Having witnessed abuse in his household growing up—the emotional scars from which still exist for him and his two sisters—Kevin has been a volunteer with The Center for Women and Families for 26 years, primarily at The Center's Indiana facilities. With a goal of always saying "yes" when he's needed, Kevin has assisted with everything from building maintenance and relocating offices to moving clients and helping them with home repairs and landscaping. He also generously donated a washer and dryer for the former shelter facility in New Albany. Kevin was previously recognized with the First Responder Award, and he is praised for the grace and patience he shows to all clients – especially those with reason to feel uneasy around men.
He previously volunteered with Jacob's Well and The Hope Center and currently participates in the Mentor Mii program in New Albany-Floyd County Schools, where he has mentored a now 13-year-old boy for five years. Retired from UPS, Kevin lives in Floyds Knobs and has two sons and daughters-in-law and three grandchildren.