There is always an opportunity to help someone. Giving back, passing it along, or stepping up- whatever you call it, it matters more now than ever. Misty heard that call and answered. Her connection to The Center has been there for the majority of her life. As a young teenager she spent time living in shelter with her mother and brother to be safe from a father that went to war in Vietnam as family man but returned an abusive alcoholic.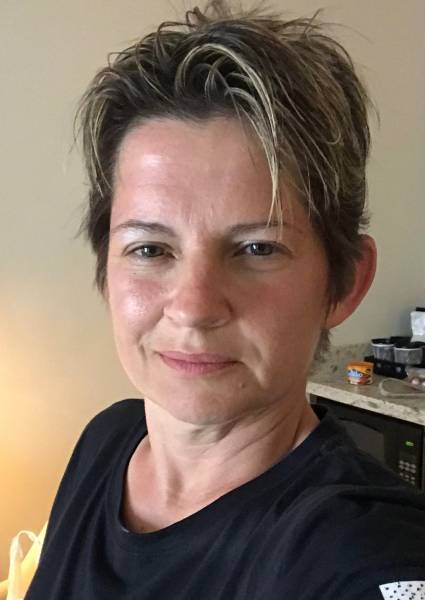 While she felt stuck at home, walking on eggshells to keep the peace, Misty felt the most comfort while staying at The Center for Women and Families. Her necessities were provided but she also was given peace of mind, support, and a sense of hopefulness that life gets better. Advocates made a sustaining impression on her family that she still recalls today, 40 years later.
Misty left for college and graduated, joined the Army for 21 years, and now runs her own company which so happens to produce sanitizers that she has donated as her way of beginning to give back. When dropping off the jars of sanitizer at the shelter she stepped back in time to when she stayed here. "The building might be different, but still a mixture of every emotion was there, knowing people go through so many hells that others will never understand. People being at home right now with abusers is scary, but this is a safe and positive place."
The world-wide health pandemic has created a new awareness of domestic violence and is prompting people to support The Center, including Misty and her family. They give their time, talent, and treasure, truly knowing how much it means to individuals and families currently receiving services and advocacy. We are very grateful for community support every single day.
Growing up with an understanding of an often-quiet crime, Misty is a voice for victims and a mentor to survivors. "You can take tough times a million different ways. It is a piece of you, and you mold it into whatever you want" she says. Her difficult childhood did not hold her back but launched her into a successful career and healthy family life that she has today. We are reminded that there is happiness after trauma.