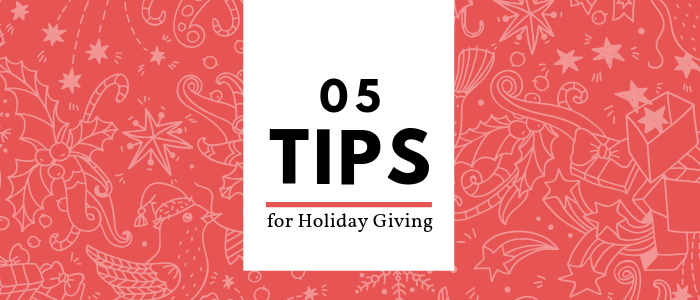 We are grateful to the scores of people in the community who remember our clients during the holidays. It's never easy to be in shelter, but the holidays are extra difficult. With the holidays approaching, we would like to share some tips for gift-giving at The Center:
If you have a project you would like to do for the holidays at The Center, please contact Jane White, 581-7209, to discuss what immediate needs the shelter may have and to make sure we can accommodate your ideas.
While it is thoughtful to bring items in gifts bags, we strongly prefer items not be in gift bags. We appreciate the kind thought of providing the bag to a shelter client, but our shelter staff must inspect everything that goes to shelter and then put it in its proper place in our "shelter store". As an example, if your bags contain a toothbrush, toothpaste, a comb and tissues, staff must breakdown each bag and put each item into its place in the store. If you are in doubt or have questions, call Jane White at 581-7209.
Because of confidentiality and our commitment to Trauma-Informed Care principles, it is our policy for donors and clients to not interact.
All items must be new. We no longer accept any clothing EXCEPT for yoga pants, sweatpants, underwear and socks.
We cannot accept home-baked goods.

Hours for drop off are:
November 12th-December 7th: Monday-Friday 10:00am-2:00 PM and by appointment.
December 10th-December 21st: Monday-Friday 9:00 am-5:00 PM
December 22nd (Saturday) 9:00 am – Noon
If you have questions, contact Jane White, 581-7209.