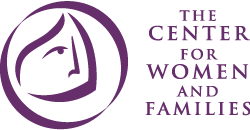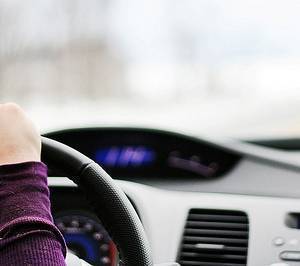 PRESS RELEASE                                                                                 For Immediate Release
September 21, 2018
CONTACT
Kiera Hall
502-581-7261 DESK / 812-697-1158 CELL     Kiera.hall@cwfempower.org
MOBILE ADVOCACY MODEL COMES TO SOUTHERN INDIANA COMMUNITY
 NEW ALBANY, IN –The Center for Women and Families announces innovative changes coming to Southern Indiana communities.  Beginning this fall, The Center will transition to a mobile advocacy model of service.
The Center will continue offering the same services; it will just offer them in a different form. Instead of clients having to come to the shelter facility for everything, advocates will now provide flexible meeting locations for services.  Mobile advocacy is client focused model and will allow greater personalization of services to a more diverse population.  In addition, the new programming will provide advocates the opportunity to start a relationship with the client while they are still in the abusive relationship and allows advocates to walk with them though the process if and when clients choose to leave their abuser.  It allows advocates to continue the relationship moving forward as long as support is needed.
The Center will be phasing out traditional shelter services at its current 10-room facility in Southern Indiana.  On those occasions when emergency shelter is needed, Center advocates will work with clients on accommodation solutions that best suit each situation, including hotel stays or stays in partnering shelters. The Center will remain a partner in safety with clients, safety planning under this new model will be occur.
"While we have been able to serve many people in shelter over the years, we have been limited by shelter capacity, and we believe this transition will allow us to help more people who may be in danger." Said Elizabeth Wessels-Martin, President and CEO at The Center for Women and Families. "Moving to mobile advocacy positions us to reach further into the Southern Indiana community to offer services to those who may have never sought our help before."
Shelley McDonald, Director of Southern Indiana Campus for The Center said, "Mobile Advocacy will increase access points to our services making it easier for clients to get to advocates and allowing advocates to provide a continuum of care over a longer period of time than our traditional shelter model. We are excited to move to a model that allows us to work more in the community as we strive to impact change on a greater level.  Our mission is to mitigate the effects of trauma as well as decrease incidents of violence."
The Center for Women and Families has been serving Southern Indiana since 1983 and remains committed to serving Clark and Floyd Counties.  During the shift in services The Center will be open for business and the phone lines will continue to be staffed 24/7. Anyone impacted by domestic or sexual violence can receive free, safe and confidential services.  Services will continue without interruption.  Under the current timeline for the transition the last residents of the New Albany shelter will be transitioned out by the end of 2018.
The fourth annual Breakfast of Brilliance will be held at The Grand in New Albany on October 4th.  Anyone interested in hearing more about the mobile advocacy program is invited to attend this free breakfast.  Registration is required as space is limited.  Visit www.thecenteronline.org to register.
About The Center for Women and Families
The Center for Women and Families provides assistance to all victims of domestic or sexual violence as well as family, friends, and partners. In addition to serving the immediate and long term needs of survivors they also work to promote healthy relationships and to prevent violence from occurring through prevention programs and community education.  The Center is the only domestic violence + rape crisis center in it's nine county Kentuckiana service area. Services are safe, free, and confidential. Help is available 24 hours a day, 365 days a year through a toll-free crisis line: 1-844-BE-SAFE-1. For additional information, visit www.thecenteronline.org.
###