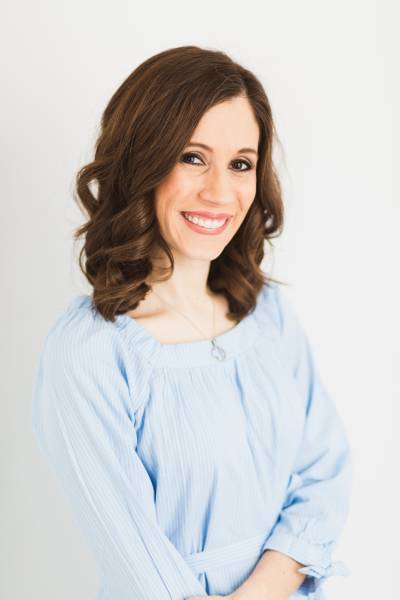 As a mom to three littles ages 6 and under, I don't find much time to listen to the radio. While we are in the car, I'm usually stuck with animated movies as my background noise. And if I'm being honest, that noise extends beyond car rides as my kids find a favorite movie and watch it for months straight.
It's a good thing that I actually love cartoon movies as deep within I'm probably just an oversized kiddo myself. I grew up wanting to be a mermaid thanks to Ariel and before I had kids it was placed in my soul that I could be a superhero if I wanted to thanks to the Incredibles. I never expected that being a mom would requiremany superhero powers, one of them being my ability to belt out numerous movie songs on a moment's notice!
 A critical skill that is, especially when you want to redirect your kid away from pestering another through an impromptu singing competition. And that's our latest game of choice being that the movie we are wearing out is one of Illumination's best films in my opinion, SING. If you haven't seen it, you should whether you have kids or not. Many of the tunes are creative renditions of older songs, helping younger generations find a new love for just downright fun music. And the story line is sweet, providing you that feel good moment we all need at times, knowing that while things may not always go as we planned, that doesn't mean they aren't amazing anyway.
While my sons are drawn to some of the male vocalists, I was immediately drawn to Scarlett Johansson's character, Ash, a rock-n-roll genius who finds joy in writing songs with meaning. In fact, her song is my daughter' favorite too and we find ourselves walking around the house singing it at the top of our lungs.
Now I don't know about you, but many times when I sing (and not all that great I might add), I don't actually listen to the words. I find that I am drawn to the tune itself, but the words are just an added bonus. So when I took the time to pause and listen to the words of this song, I found myself speechless, unable to belt anything.
It was as if each word was talking to me; as if they were written so that I could one day hear it and realize that what I've needed to do for so long. It was like it was a creative message in a bottle, a sign from above, my guardian angel telling me exactly what I needed to do to move on from something that was holding me back in ways I didn't realize.
For nearly 18 years, I've been silent, which is interesting as I'm typically the first to stand up for something I believe in. But this situation left me not only scared, but voiceless. My silence was due to fear, fear for what would happen if I used my voice to speak the truth.
You see, when I was 16-years-old I found myself in a situation I never could have fathomed. During such an exciting time of my life as I prepared for a new level of independence, the thing that stood between me and my driver's license ended up leaving emotional scars that I rarely talk about.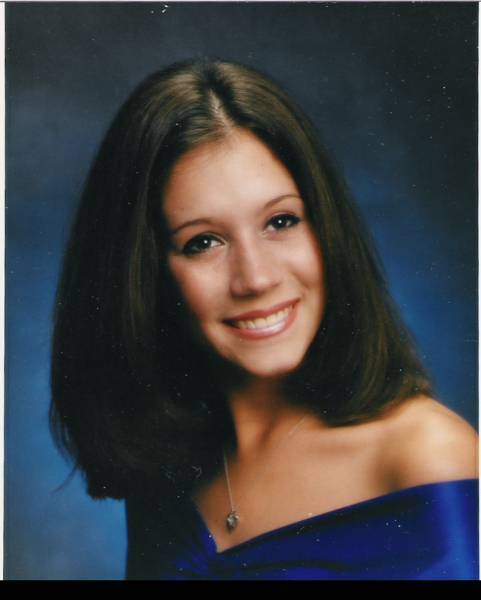 One day was all it took. That day after school I was being picked up by a driver's ed instructor who was promised to prepare me for my impending driver's test. I was ready to take on the world, but the moment I sat in the seat of his car I realized my experience wasn't going to be what I had anticipated. And it was anything but.
It's interesting how our bodies help you cope with situations that you aren't ready to cope with. For years after this experience, I found myself thinking it was just a dream, merely getting waves of short memories from it, but never the full picture. From such a traumatic experience, my subconscious suppressed what happened, thinking it would help me move forward. But what I found was in denying its existence, I lacked what my soul yearned for. Freedom.
You see, in becoming voiceless, I had unexpectedly allowed a single man to metaphorically chain me down. I allowed him to use fear to coerce me into silence. As if the inappropriate sexual comments and touching to verbal threats weren't enough, my silence never let my emotional scars heal.
I thought silence was the only solace I had. As if what he did to me wasn't enough, he also threatened that if I said anything, he promised to find me. I tried to keep the secret from my parents, but my emotions weren't strong enough. I broke down, telling them every detail of the few short hours I wanted to forget.
We called the police. I wanted this man off the streets. I wanted him to never be alone with a girl again, especially after he shared that I was not the first person he had sexually harassed. I wanted to save the innocence of others, but I was terrified of what he would do to me and my family. I was scared where he might be lurking. He had stolen my voice, and I feared what else he would steal if he found me again.
The police filed a report, but after they consulted the driver's ed instructor, we were informed that there would be no charges placed. I was told to never speak of this situation again, so I didn't. I found a zipper and zipped up my mouth so as to never tell this story.
That is until now. Now I have a daughter. Now this is personal. Now I realize that for years I thought there was power in silence, but I was so wrong. Silence is a place filled with quite the opposite. It's where you are powerless.
I slowly allowed my story to see light in small conversations at first, as if I were testing the waters to see if others thought I was the crazy one. But they didn't. In fact, in sharing my story, other's started to share theirs with me. I wasn't alone. An unfortunate club to be a part of, but I found comfort in unity.
But I still wasn't freed. Not until I sat down one day to write. I'd felt called for years to write a book, and one day I realized that the core of my book needed to be based on life's experiences, finding ways to allow life to happen for you instead of happen to you. The day I wrote the chapter dissecting every element of my few hours with my driver's ed instructor was the day that a weight was lifted and I found a voice that I had forgotten existed.
Freedom. Each word I typed I gained feathers on the wings I was growing, and when I pressed the last period of that book chapter, it was as if I took flight, breaking the chains that this experience had on me for so many years.  In the coming weeks, this story that I was pressured to never tell will be among others in my first published book titled "Color Today Pretty: An Inspirational Guide to Living a Life in Perspective." My book, at its core, helped me find my voice again and learn how to grow from where I was planted.
That day, I didn't get to choose how it played out. Sure, as with most that experience situations like mine, I question what I could have done to change the outcome. But I can't go back and there is no positive outcome in my doing so. Instead, I have realized that that experience actually helped me strengthen my foundation in life, rooting me deeper in my faith and shaping me to be the woman that I am now. What I would give to have that day never have happened, but instead of dwelling on the what-haves and could-haves, I've decided to focus on the what-I-can-dos instead.
I have a voice, albeit robbed from me for a while, but its back, and now I can use it. I have a passion to empower, and by golly I am going to do everything in my power to use my passion to empower others to grow from where they are planted. I can scream from the rooftops now. Goodness, once I realized I'm no longer bound by that experience I feel like I can soar!
The song in the movie SING that my daughter and I love is called "Set it all Free". It talks about the blurriness you live in when you are broken from within. But I challenge you to pick up the pieces of you that are on the ground. No matter what you've experienced, you hold the glue to put yourself back together. Thanks to your friends, your family, your faith, and oodles of resources like the Center for Women and Families, you can find the support that will help you realize that you can kiss goodbye that which broke you and rebuild a more beautiful person that can do anything they set their minds to!
Embrace your voice and see the power it brings when you set it all free.
To listen to the song from Illumintion's film SING, visit https://www.youtube.com/watch?v=k3eGkoTP9vM .
To learn more about Stephanie Feger and her forth-coming book, "Color Today Pretty: An Inspirational Guide to Living a Life in Perspective", visit www.colortodaypretty.com.