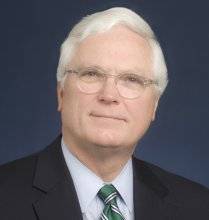 I'm Mike O'Connell, the Jefferson County Attorney. My office has two specialized units that operate in addition to our general criminal prosecution work. Those units are for cases involving driving under the influence (DUI) and domestic violence (DV).
We commit dedicated staff to these highly technical cases because they can mean life or death for people in Jefferson County. I'm proud to say that in 2016, our DV unit prosecuted nearly 4,000 domestic violence and sexual assault cases and earned more than a 90 percent conviction rate.
Our DV prosecutors could not achieve justice for such a high percentage of victims without supporting those victims when they first seek help. It sets the stage for successful prosecutions, and that's where critical community resources like The Center for Women and Families and our Domestic Violence Intake Center come in.
The Intake Center is located on the first floor of the Hall of Justice at 600 W. Jefferson Street. It opened more than 15 years ago as the result of local criminal justice and community partners' commitment to DV survivors seeking legal action. Founding partners included the Jefferson County Attorney's Office, the Office of the Circuit Court Clerk, Louisville Metro Police, the Center for Women and Families and the National Council for Jewish Women, among others.
Last year, my office applied for and received $150,000 in federal funding for staffing and support of the Domestic Violence Intake Center. That was three times as much federal funding as the Intake Center had ever received in a single year.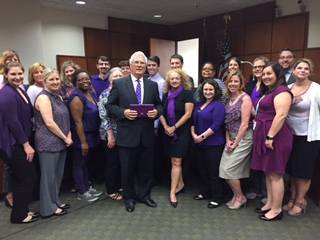 This increase allowed us to hire additional domestic violence advocates, including one whose sole focus is victims deemed a high risk for deadly abuse.
I'll share one example from this year to give a sense of the support that a person often needs to exit a deadly situation. A woman from one of our immigrant communities collected her small child and escaped physical violence from both her husband and his family. After fleeing, this survivor had the courage to call police for help.
When police brought her to the Intake Center, our advocate stepped in immediately: taking photos and completing a strangulation form and a lethality screening that showed the victim was in serious danger. Our advocate worked with the victim to create a detailed safety plan and arranged for immediate medical attention.
After escaping, the woman's husband had all her and the child's important legal documents and would not turn them over. Our advocate worked with the State Department and the woman's embassy to obtain new, official copies. Our advocate then set up free long-distance phone calls to the woman's extended family 300 miles away, coordinating travel arrangements and staying in contact to arrange return visits throughout the legal proceedings. Our advocate connected the victim to a religious group and Legal Aid to further help her toward independence.
If we are serious about ending deadly domestic violence, we, as a society, have to commit the resources and be willing to support victims all the way through their journeys as a survivor. I'm proud to say that at least 36 members of my staff focus every day on issues related to domestic violence.
Thank you to my team and to the staff of The Center, with whom we work daily, for seeking justice for victims of domestic violence in Louisville.