LOCAL INDIVIDUALS HONORED DURING THE CENTER FOR WOMEN AND FAMILIES' 2017 CELEBRATION OF SERVICE & SURVIVAL
LOUISVILLE – KY, February 24, 2017 –The Center for Women and Families honored five Women of Distinction and presented the Joan E. Thomas Lifetime Award for Peacemaking at the 30th Celebration of Service & Survival on February 17, 2017 at the Downtown Marriott Hotel.
"The Center for Women and Families has been recognizing outstanding women in the community through the Women of Distinction Award since 1988," says Center CEO Marta Miranda. "An individual honored as a Woman of Distinction has given a lifetime of professional and/or volunteer services that has left an indelible mark on the Kentuckiana community."
Miranda continues, "Women of Distinction have made significant contributions to education, health care, civil rights, the arts, human services, the welfare of children and the advancement of women." To date 162 women have received this honor.
"It is our honor to celebrate these distinguished women. We are humbled by their contribution to our community and look forward to celebrating their accomplishments," says Miranda.
This year's honorees are Joanne Berryman, Provost, Spalding University; Pamela Greenwell, Partner, Seiller Waterman LLC; Carol Heideman, Community Volunteer and Activist; Alice Houston, President, Houston-Johnson Inc.; and Surekha Kulkarni., Executive Director, Beaded Treasures Project.
Tom Fitzgerald, Director of the Kentucky Resources Council, was honored with the Joan E. Thomas Lifetime Achievement Award for Peacemaking. This honor is awarded to an individual whose work exemplifies a deep commitment to social and economic justice.
"The [Peacemaking] award is designed to honor the foot soldiers on the front lines who offer their time, talent, energy and resources to empower marginalized individuals, families and communities." Miranda continues, "The honoree's labor holds witness to the life and values of Joan E. Thomas."
ABOUT THE HONOREES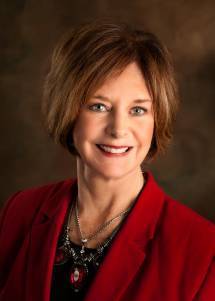 Joanne Berryman
Joanne Berryman is a Louisville native. She's currently Provost at Spalding University. Joanne's strengths include her fierce commitment and diligence to both creating opportunities for students and improving health programs and facilities in our community to provide better access and treatment options for women, children and families. She leads partnerships between Spalding and other community leaders to redefine the landscape of healthcare access for all.
Joanne has served on many community boards to include the University of the Louisville Board of Overseers, Spalding University Board of Trustees, and the Rotary Club of Louisville. She is currently a member of the Executive Committees of Hosparus of Louisville and Health Enterprise Network Boards. She is also a member of the Family Community Clinic, Inc. Board of Directors.
Pam Greenwell is a corporate and real estate lawyer with extensive experience in the areas of mergers and acquisitions and landlord and tenant representation. As the former senior attorney for Kentucky Fried Chicken, she gained experience in these areas. Pam is a native of Cincinnati, where she received her undergraduate degree at the University of Cincinnati, and obtained her law degree from the University of Louisville. She was admitted to the bar in 1975 and is a member of the Kentucky and Louisville Bar Associations. Outside of the court she has used her legal skills to help immigrant families land, negotiate and close on housing.
Pam's volunteerism has been and continues to be extensive in the community. She serves on the board of the Louisville Free Public Library Foundation. Pam previously was president of The Louisville Forum, a nonpartisan group that hosts discussions of public policy affecting the Louisville Community. She is also on the Board of Directors of the Portland Promise Center, works developing a tutoring program at Lighthouse Community Center and is active at St. Paul United Methodist Church.
Carol Heideman is an active community member and is currently the volunteer manager of a warehouse in Louisville that is the only distribution center in the country that collects surplus ostomy supplies and sends them to third world countries. She is part of the Kentuckiana Ostomy Support Group as well as sits on the national board of Friends of Ostomates.
Carol's volunteerism also extends to Volunteers of America where she helps with The Temple's Blankets and Blessing program. Previously she sat on the Board of Directors of Maryhurst and was youth director for five years for the high school program for the Louisville Section of National Council of Jewish Women. Carol has been an Operation Brightside board member and served on the Child Victims Trust Fund. She has been an active member at the Temple in several positions, preparing lunches for Senior University, teaching music to preschoolers, and helping young girls become strong women as an active Girl Scout Leader.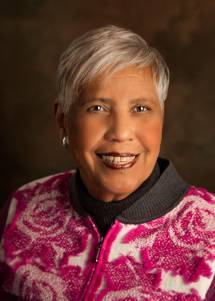 Alice Houston
Alice Houston began a long and successful association and career at the University of Louisville. While earning a M.Ed. in College Student Personnel Services, she served as Assistant and subsequently Associate Director of Financial Aid at the University of Louisville. She left the University of Louisville to join a series of family businesses which collectively became the second largest minority owned company in the United States, and the largest minority owned transportation company in North America during the 1990's. In July 2001, Alice divested of her interests to concentrate her attention to developing Houston-Johnson Inc. (HJI) Supply Chain Solutions and became President and CEO in January, 2005. During the ensuing years, HJI became a preferred supplier of material fulfillment, sequencing, assembling, and logistic services, and in 2011 was nominated by Ford Motor Company and subsequently won the 2011 TSMSDC "Supplier of the Year Award".
Aside from her business interests, Alice enjoys working in the community. She is a former member of the Board of Directors of the National Urban League, a past Chair of Greater Louisville, Inc., and was honored as Louisvillian of the Year in 2008. She currently serves on the following boards: Federal Reserve Bank of St. Louis, 55,000 Degrees and 15K Degree Initiative, Simmons College of Kentucky, Louisville Arena Authority, the James Graham Brown Foundation,   Transit Authority of River City (TARC), Greater Louisville Project, University of Louisville Foundation, and Greater Louisville Inc.
Surekha Kulkarni is a local jewelry artist, social entrepreneur and founder of the non-profit Beaded Treasures Project. The program provides refugee women with tools and resources to overcome barriers to success. Using a microcredit approach to entrepreneurship, BTP trains local disadvantaged women in jewelry making and other home based skills, focusing activities into marketable retail products and providing basic business and financial literacy to promote economic self-sufficiency. With the help of community grass roots support and a minimal paid staff, Surekha serves as the Executive Director without any compensation and proceeds of sale of her jewelry are entirely donated to the Project.
Surekha's other passion is social activism for women's issues. She volunteers at Kentucky Refugee Ministries, Catholic Charities, Volunteers of America, The Learning Disabilities Association and any place where "that extra help" is needed.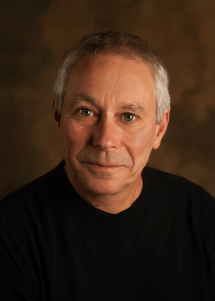 Tom Fitzgerald
Tom "Fitz" FitzGerald has been Director of the Kentucky Resources Council since 1984. KRC is a non-profit environmental advocacy organization providing free legal, strategic and policy assistance to individuals, organizations and communities concerning environmental quality and resource extraction issues. Fitz received his Juris Doctor from the University of Kentucky College of Law in 1980. For the past 30 years, Fitz has served on councils, committees, and task forces dedicated to environmental education, waste management, studies of the coal industry, and energy research. In 2014, Fitz was appointed by President Obama as one of three Federal Commissioners to the Ohio River Valley Water Sanitation Commission.
Fitz has received numerous awards from academic and civil organizations for his environmental advocacy work, and he remains active in the Kentucky General Assembly. Fitz is an Adjunct Professor of Energy and Environmental Law at the University of Louisville Brandeis School of Law, and he has published articles about coal related environmental disasters and legal issues. He is married to a very patient woman and has three grown sons.
ABOUT THE CELEBRATION OF SERVICE & SURVIVAL
Funds raised through the Celebration of Service and Survival allow The Center for Women and Families to continue serving over 30,000 individuals who need its services annually. This year's program, hosted by Wave-3's Dawn Gee, included speeches from Congressman John Yarmuth, Louisville Mayor Greg Fischer, and survivor Mary Bacon. Guests enjoyed a dinner and had the chance to participate in both silent and live auctions.
Please visit the Center's Youtube channel to see videos of the event. Please visit the Center's Facebook page to see amazing photos of guests and speakers.