Purple Purse Challenge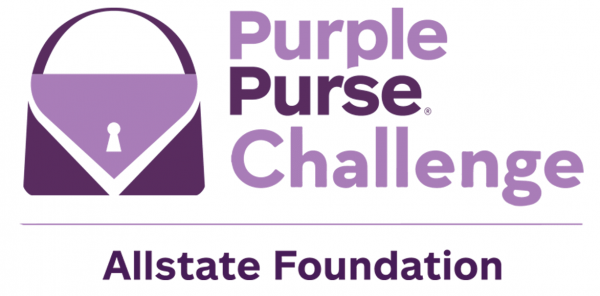 The 2017 Purple Purse Challenge is set to begin at Noon ET on Tuesday, October 2nd and will run until 1:59:59 PM on Tuesday, October 31st. The month-long online fundraising event will involve nearly 250 domestic violence programs across the country who will vie for $700,000 in prize money for their programs.
Sometimes it is easy to think that a $25 gift doesn't make a difference, but here is what donors have done for The Center for Women and Families with their gifts:
Underwritten the cost of our emergency shelter for 1 MONTH to keep families safe
Provided enough funding to pay for our round-the-clock- crisis response for 5 DAYS
Underwritten the cost of meals for those in shelter for 1 MONTH
The focus for the Allstate Foundation is supporting financial abuse in domestic violence situations. The main reason people don't leave abusive relationships is finances. The foundation helps organizations raise money to address the issue at the local level all across the country.
You can help with the Purple Purse!
1: Donate
Visit our Purple Purse Page and click on donate.  Your gift can help us win cash prize money from The Allstate Foundation.
2: Be a Purple Purse Champion
Visit our Purple Purse Page and click on Fundraise for this community partner.  Set up your Purple Purse page and ask your circle of friends and family to donate.
3: Share
Follow The Center on Facebook and Twitter at @thecenteronline.  Like and share our posts.