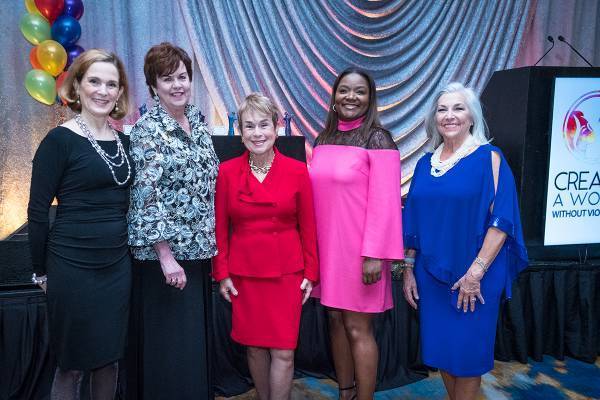 Nominations are open.
It's that time of year!   We are already getting ready for our largest annual event.  The 2020 Celebration of Service and Survival will be held on February 21, 2020.
During this festive event we celebrate 5 Women of Distinction who have given a lifetime of professional and/or volunteer service that has left an indelible mark on the Kentuckiana Community.
Do you know an outstanding woman who has championed the role of women and girls in Kentuckiana?  Nominations are now open for anyone to nominate a 2020 Woman of Distinction.  Please find the nomination form below and fill it out.   We have also included a list of previous Women of Distinction.
Questions or completed nomination forms can be returned to Kiera Hall at Kiera.Hall@cwfempower.org.
2020 Woman of Distinction Nomination Form