Celebration of Service and Survival

The 2019 Celebration of Service & Survival: Mark your calendars for Februrary 15th, 2019 for a night of celebration at The Marriott Downtown! Tickets, sponsorship requests, auction forms, raffle tickets and other information can be accessed here. You can contact Laura Brock for more information on the event.
We need your help! We rely on more than 75 volunteers to make this event successful. Volunteer positions include setting up, creating decorations, registering attendees, managing the silent auction, helping with the wine pull and raffle ticket sales, and much more!  No previous training is required.  The theme this year is Create a World without Violence!  Colorful attire is encouraged.  Sign ups for volunteering for the event are all online. If you are interested in volunteering, please follow this link to learn more.
At our annual Celebration of Service & Survival, The Center for Women and Families pays tribute to five Women of Distinction who have spent their time and talents advocating for women and girls in Kentuckiana. It's an elegant and festive evening featuring a cocktail reception, silent & live auctions, dinner, and so much more!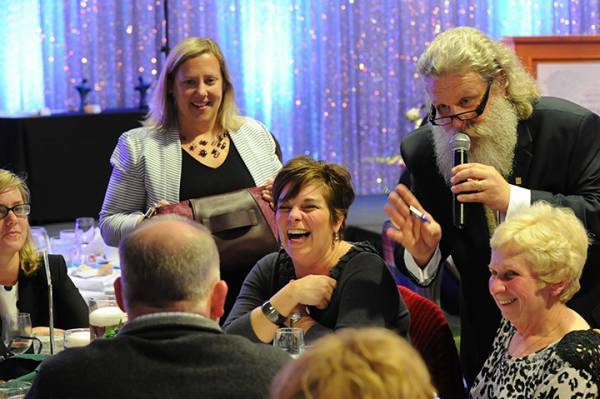 Since 1988, this annual celebration has honored more than 100 Women of Distinction as away of supporting our mission to provide survivors of intimate partner violence and sexual assault opportunities to transform their lives, and as a result, the lives of their families and communities.
The Center for Women and Families offers services free of charge 24 hours a day, 365 days a year throughout seven Kentucky counties and two Indiana counties. Our comprehensive programs address intimate partner violence, sexual violence and economic hardship through emergency services, legal and medical advocacy, counseling, economic empowerment and housing assistance, and prevention education.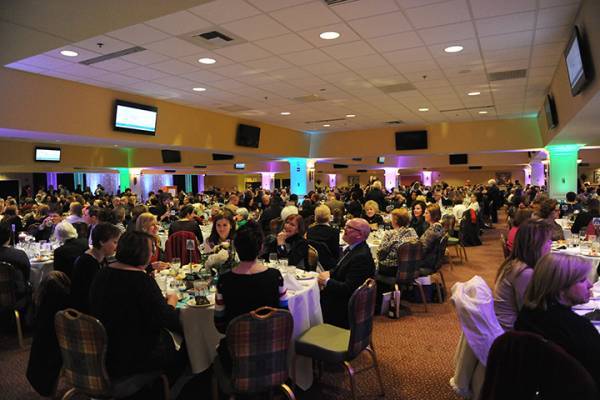 2019 Women of Distinction
Cecile "Cile" Anne Blau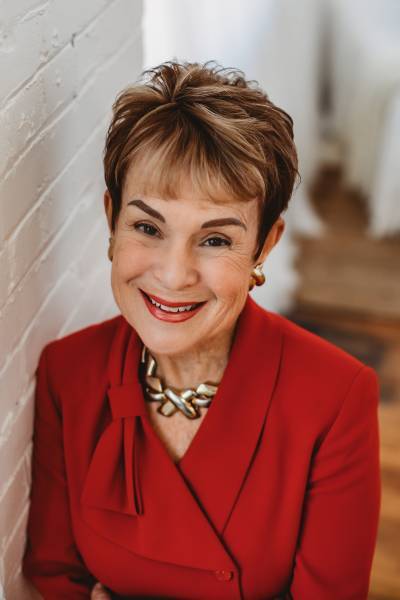 Cecile "Cile" Anne Blau has always felt a sense of duty to others, which has led her from serving in the Peace Corp to getting involved in her southern Indiana communities. As a teacher at Our Lady of Providence High School in Clarksville, Indiana, she worked to get extramural sports for girls. As a lawyer in domestic litigation, Blau worked with people in their difficult situations and helped them learn how to mediate their own lives.
Blau was elected to the Clark County bench in 1996, and her probation team started the first felony drug court in southern Indiana, which served as a model for many other courts. She has served as a senior judge for the last 10 years.
Blau's community involvement has included working with the Bliss House (a halfway house for women in Jeffersonville, Indiana) for the last 15 years and supporting the newly formed Breakaway Halfway House for women in New Albany. She has chaired several local organizations, such as the Clark County Community Action Agency, Southern Indiana Chamber of Commerce (now 1 SI), Leadership Southern Indiana, the Clark County Bar Association and the Board of Overseers of St. Meinrad Seminary.
She currently serves on the Board of Directors of First Savings Bank, The Ogle Foundation, the First Savings Bank Foundation, Leadership Southern Indiana and St. Meinrad Seminary Board of Overseers. She also serves in the Substance Abuse Ministry at Sacred Heart of Jesus. Blau received the Southern Indiana Leadership Lifetime Achievement Award in 2013.
Sharon Darling
Sharon Darling is the president and founder of the National Center for Families Learning (NCFL), which works to eradicate poverty through education solutions for families in hundreds of cities and communities throughout the nation, as well as many countries worldwide. Darling's work has created new educational models, helping more than 4 million families in the United States achieve success through an intergenerational approach to education, and is currently reaching over 15 million teachers, parents, and students through the award-winning Wonderopolis®.
Darling serves as an advisor on education issues for governors, policy makers, business leaders and foundations. She has held key leadership positions at the local, state, and national level, and serves on the boards of numerous national and international organizations. Darling frequently testifies in Congress, and her work has been instrumental in shaping state and federal policies and laws that address critical societal issues such as welfare reform, education reform, and the development of a skilled workforce.
For her groundbreaking work and leadership role in the nation, Darling has received the National Humanities Medal awarded by President George W. Bush, the Albert Schweitzer Prize for Humanitarianism, the Harold W. McGraw Award for Outstanding National Educator, and the Woman of Distinction Award from Birmingham Southern University. She has been inducted into the Frederick Douglass Hall of Fame on Capitol Hill and has been featured on A&E's TV show, Biography.
Darling has received the Distinguished Alumni and Alumni Fellow awards from the University of Louisville and has honorary doctorates from Spalding University and Bellarmine University.
Julie La"Valle" Jones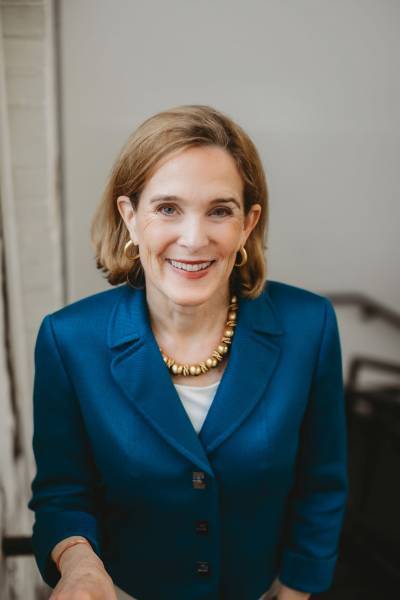 Julie La"Valle" Jones has been involved in issues impacting women and girls since the 1970's when she was in college at George Washington University and co-founded and led My Sister's Place, the first comprehensive shelter, hotline, education and advocacy program serving women and children living in violent homes in Washington DC.
Jones was instrumental in organizing the first national meeting on domestic violence at the White House in 1977 and the first hearings on domestic violence by the US Commission on Civil Rights (USCCR) in 1978. Today's National Coalition on Domestic Violence was formed by grassroots participants at the USCCR hearings.
She is a real estate developer specializing in historic renovation and urban revitalization. She worked in Massachusetts and North and South Carolina before moving back home to Louisville.
While in North Carolina, Jones spearheaded the conversions of an historic hospital into a small business incubator and 30 slum rental houses into fully renovated single family affordable homes. She also arranged financing for thousands of affordable housing units and small business development opportunities.
Jones currently serves on several Boards of Directors, including Maryhurst, where she chaired their $7 M comprehensive campaign, "Stand Up for Girls," and the Community Foundation of Louisville, where she previously chaired the Finance Committee and currently serves on the Diversity, Equity and Inclusion Committee. Jones co-founded Vital Sites to encourage investment in historic properties in Metro Louisville. Additionally, Jones is working with Youthbuild Louisville and the Louisville Urban League.
Sadiqa N. Reynolds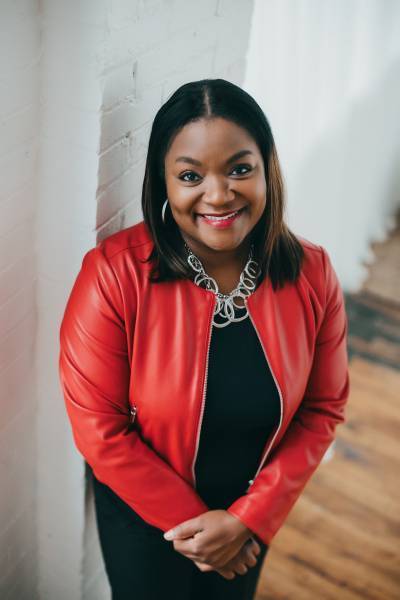 Former District Judge Sadiqa Reynolds is the first woman to serve as President and CEO of Louisville Urban League. Her work on jobs, justice, education health and housing has garnered the attention and coverage of CNN, FOX News, the NY Times and other national media outlets.
Reynolds was the first African American woman to clerk for the Kentucky Supreme Court, she also ran a private practice where she represented abused, neglected and dependent children. She was recognized by the Louisville Bar Association for providing pro bono hours in which she represented domestic violence victims and other disadvantaged citizens.
In 2017, Reynolds was named Community Leader of the Year by the National Alliance on Mental Illness for her work to reduce the stigma around mental health. She is a proponent for Restorative Justice and a participant in the Face It campaign against child abuse.
Reynolds has been recognized as a Business First Enterprising Woman to Watch, and Woman of Influence. She has been honored with a Tower Award, a Torch of Wisdom and named a Daughter of Greatness by the Ali Center. In 2016 she received the Fannie Lou Hamer award for justice and was recognized as BizWomen's Business Journal top 100 women to watch nationally.
The Mortgage Bankers Association recognized her for housing advocacy, and she was the IABC/PRSA Communicator of the Year. Reynolds was Louisville Magazine's 2017 Person of the Year, the 2018 National Urban League Woman of Power and the Audrey Grievous Community Enrichment Award.
Judge Paula F. Sherlock (Ret.)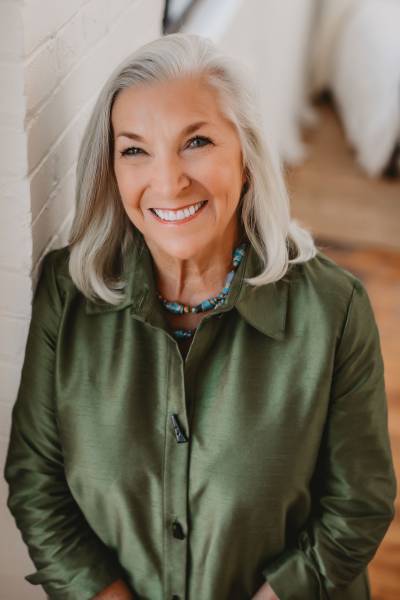 Paula Sherlock served as a Family Court Judge in Jefferson County from 2005 until her retirement as Chief Judge of Family Court in 2017. She was selected as Judge of the Year by the Louisville Bar Association in 2015, the Women Lawyers Association in 2016, and the American Academy of Matrimonial Attorneys of Kentucky in 2014.
In 2013, Kosair Children's Hospital selected Sherlock as Child Advocate of the Year. In 2017, she was appointed by the Kentucky Supreme Court to serve on the Child Fatality and Near Fatality External Review Panel, which reviews all child deaths and near deaths in Kentucky due to caregiver abuse and neglect, often stemming from domestic violence in the home. She served on the Louisville Domestic Violence Fatality Review Committee and the Jefferson County Domestic Violence Coordinating Council.
When she was a practicing attorney, Sherlock represented many victims of domestic violence pro bono. While on the Board of Directors for Volunteers of America and Dress for Success, she supported programs to offer services to families affected by domestic violence.
Upon Sherlock's retirement in September 2017, the Kentucky House of Representatives recognized her service to families and children with a Commendation for Service. Kentucky's Speaker of the House recently appointed Sherlock to serve on the Kentucky Legislative Ethics Commission.
Sherlock is also helping a judge in North Carolina improve court-based resources for victims of domestic violence. Her other retirement activities include volunteering with Kentucky Refugee Ministries to assist refugees, many of whom have fled domestic violence, in attaining legal status or citizenship.
Click here to see previous years' Women of Distinction.
2019 Joan E. Thomas Lifetime Achievement Award for Peacemaking Recipient
Rev. Joe Phelps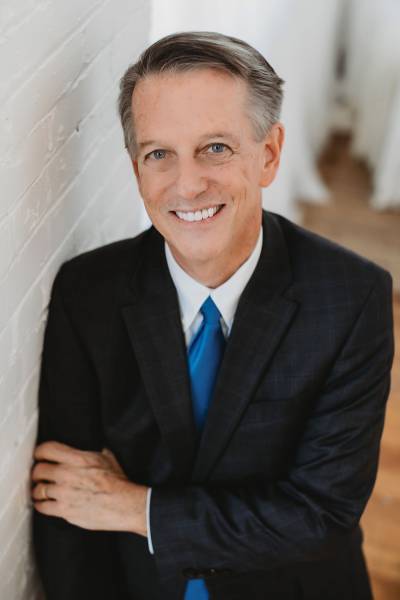 Joe Phelps is a minister in greater Louisville and serves as an interfaith community leader for causes of racial justice. With Rev. Kevin Cosby, Phelps co-chairs EmpowerWest, a black-white clergy coalition that seeks to unleash the educational, economic, and spiritual power of West Louisville residents and stand with black Louisvillians who may otherwise not have a voice or place at the bargaining table in business dealings.
For 22 years, Phelps served as Pastor of Highland Baptist Church. Under his leadership, Highland Baptist became a dynamic voice of progressive faith-in-action in the city and beyond. After retiring from his role as pastor of the church, Phelps continued his work with racial reconciliation and as an advocate for Metro Corrections inmates.
Phelps served on the Kentucky Refugee Ministries board and founded No Murders Metro, an interracial group that met weekly at murder sites in Louisville. He also began Friday Church, a lively gathering bent toward recovery and restoration.
Prior to coming to Louisville, Phelps was a minister in Austin, TX for 18 years. As a young pastor, he founded the Capital Area Food Bank, now called the Central Texas Food Bank, which provided more than 45 million pounds of food to families in need in 2017.
Over the years, local TV and print media have frequently sought and shared Phelps' views on issues of importance in Metro Louisville.