Celebration of Service and Survival

The 2020 Celebration of Service & Survival: Mark your calendars for February 21st, 2020 for a night of celebration at The Marriott Downtown! Tickets, sponsorship requests, auction forms, raffle tickets and other information can be accessed here. You can contact Laura Brock for more information on the event.
We need your help! We rely on more than 75 volunteers to make this event successful. Volunteer positions include setting up, creating decorations, registering attendees, managing the silent auction, helping with the wine pull and raffle ticket sales, and much more!  No previous training is required.  The theme this year is Create a World without Violence!  Colorful attire is encouraged.  Sign ups for volunteering for the event are all online. If you are interested in volunteering, please follow this link to learn more.
At our annual Celebration of Service & Survival, The Center for Women and Families pays tribute to five Women of Distinction who have spent their time and talents advocating for women and girls in Kentuckiana. It's an elegant and festive evening featuring a cocktail reception, silent & live auctions, dinner, and so much more!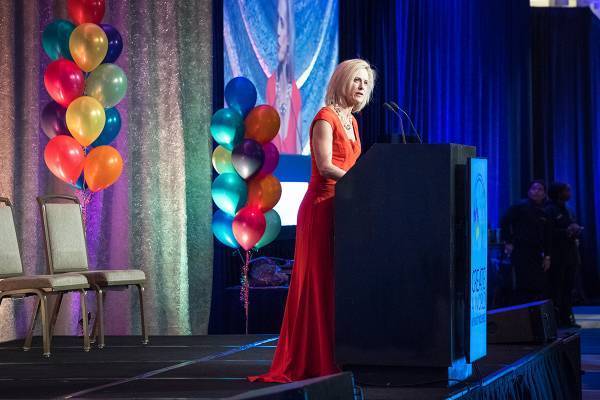 Since 1988, this annual celebration has honored more than 100 Women of Distinction as away of supporting our mission to provide survivors of intimate partner violence and sexual assault opportunities to transform their lives, and as a result, the lives of their families and communities.
The Center for Women and Families offers services free of charge 24 hours a day, 365 days a year throughout seven Kentucky counties and two Indiana counties. Our comprehensive programs address intimate partner violence, sexual violence and economic hardship through emergency services, legal and medical advocacy, counseling, economic empowerment and housing assistance, and prevention education.
2020 Women of Distinction to be announced this fall.  Nominations are closed for 2020. 
Click here to see previous years' Women of Distinction.