Denim Day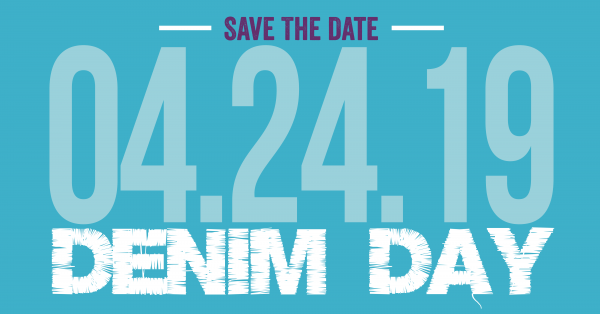 DENIM DAY IN THE USA is a campaign that raises community awareness about the devastating impacts of sexual violence and how to prevent it.
THE HISTORY: In 1992, an 18-year-old in Italy was raped by her driving instructor. She pressed charges and won her case, but the instructor appealed and the case went to the Italian High Court.
In 1999, the court overturned the conviction with a member of the High Court declaring that since the victim wore very tight jeans, the instructor could not have removed them himself; therefore, the victim must have willingly participated. Women of the Italian legislature protested the decision by wearing jeans. As news of the decision spread, so did the protest.
Today, all around the world, organizations coordinate community-wide Denim Days to show support of survivors and raise awareness about the crimes of sexual assault.
Learn more, download a free Denim Day Action Kit and see how you can get a chance to win $100 Visa Gift Card here.